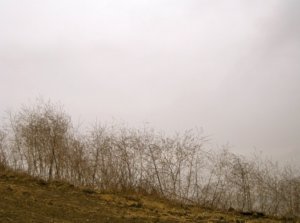 Not everyone is complaining about the Seattle-like weather. The Above the City blog has taken advantage of the gray skies, mist and drizzle of recent days to present photos and views of Montecito Heights in muted shades of grey, silver and brown. Says the blog:
"Love this nonstop mist. Browns against grays."
Click here for more gray-day views.
Photos from Above the City