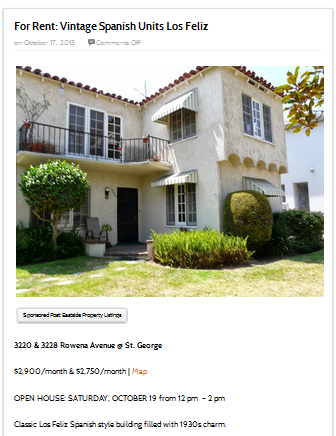 Promote your For Sale or Rental listing before an audience that is deeply interested in neighborhood property, real estate and landmarks.
Each Real Estate Listing get its own unique web page (here's an example) with up to three photos and property details. The listing appears in the Real Estate section, email newsletter and promoted on the front page. Just fill out the form below.
If you want to make an even bigger splash with our readers, promote your listing as a Front Page Sponsored Post for maximum exposure on The Eastsider.