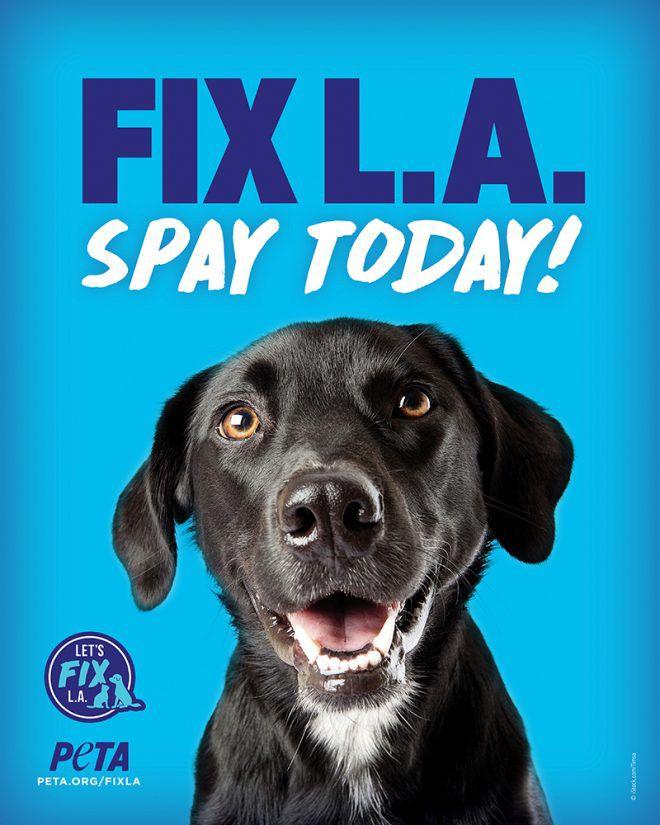 Every year, tens of thousands of animals end up in shelters across Los Angeles, and thousands must be euthanized—often simply because there are too many animals and not enough good homes for them all. That's why in the city of Los Angeles, all cats and dogs over the age of 4 months must be spayed or neutered unless certain conditions are met or permits are required. Failure to comply can lead to a fine of up to $500 and even misdemeanor charges.
PETA's PSA directs viewers to a special feature on PETA's website that helps them find nearby spay/neuter clinics, vouchers for low-cost or even free spay/neuter surgeries, and more.
Please visit PETA.org/FixLA for more information.