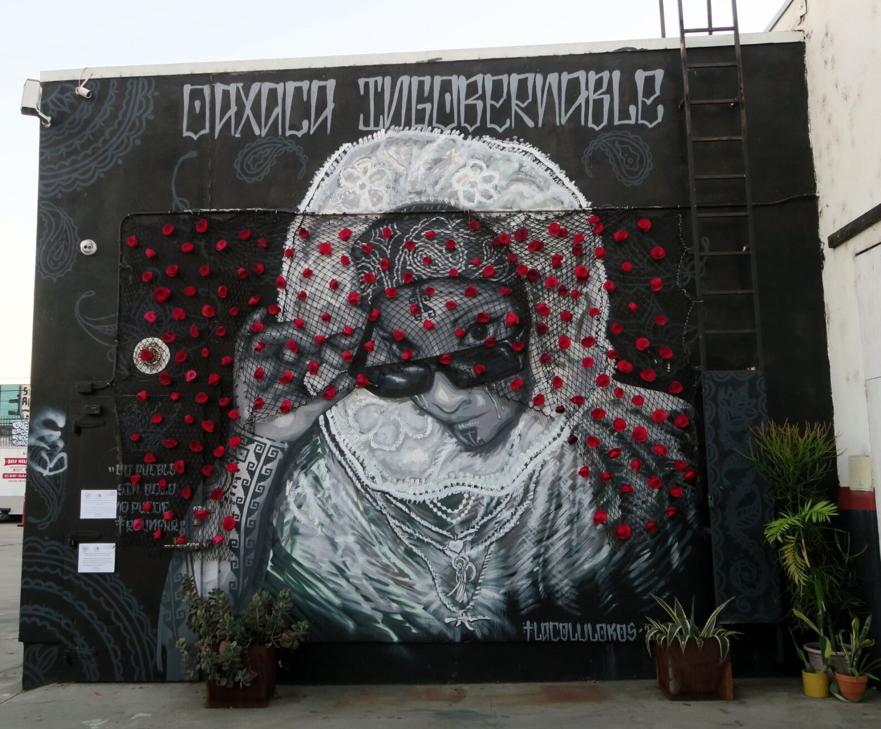 Boyle Heights - Each cloth rose on the Rose River Memorial represents a person in Boyle Heights or East Los Angeles who died from COVID-19 - to date, 189 roses and counting.
The art installation was set up on a wall of Self Help Graphics & Art, on East 1st Street, by education consultant Tilly Hinton and artist Marcos Lutyens. The installation consists of a mural by Oaxacan muralists Tlacolulokos, covered by roses made of red felt and weatherproof glue.
"This installation is about making the enormity of COVID-19 something that we can see," Hinton said in an instructional video about the project..
Roses have been mailed in so far from participants New York, Washington, North Carolina, Arizona, Oklahoma, Pennsylvania, and of course California, with a great many of them coming from Los Angeles.
The plan is to set up more community installations like this in other parts of the country, until there's a rose for every coronavirus fatality in the United States.
"The only way that we can make this quarter of a million roses is by all of us making a few," Hinton said.
More information can be found at the Rose River website.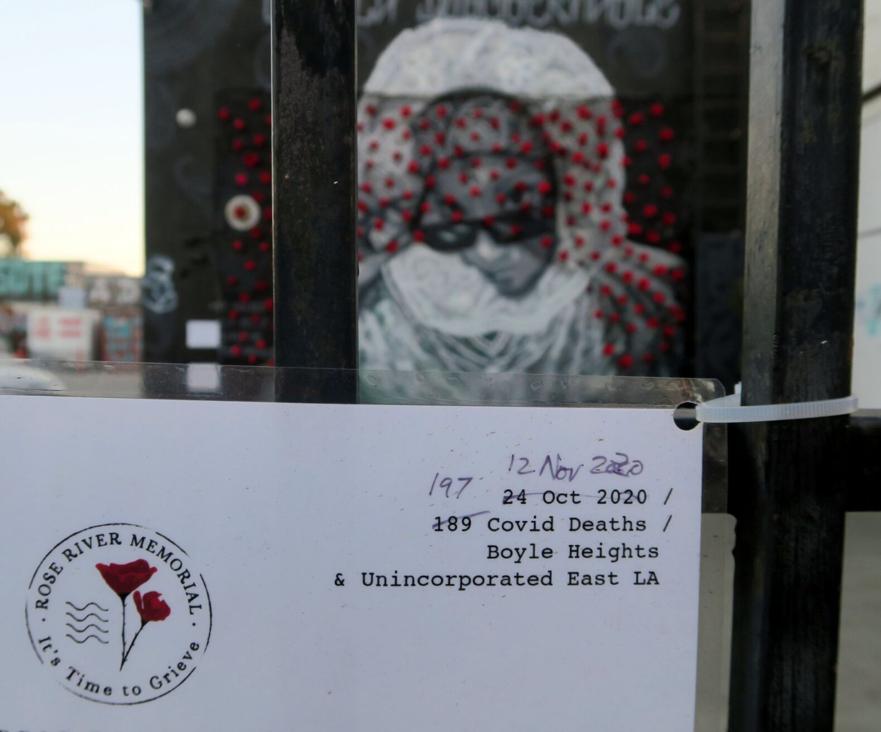 ---
A Note From The Publisher
Community News Matters: Support The Eastsider Fall Fundraiser
Thank you to all the readers who helped us get through the past six months by donating and becoming Eastsider sponsors. Your generosity, along with a grant from Facebook, allowed us to continue bringing you breaking news, features and extensive coronavirus coverage.
But we still need your help. To continue producing this website, we will need to rely much more heavily than in the past on support from readers like you. For that reason, The Eastsider has launched a fall fundraiser.
Please consider giving so that we can keep the Eastsider appearing on your phone, laptop and desktop computer. We're determined to keep you informed and connected to your community.
Please make your contribution by filling out the form below or click or tap here.
Sincerely,
Jesús Sanchez, Publisher