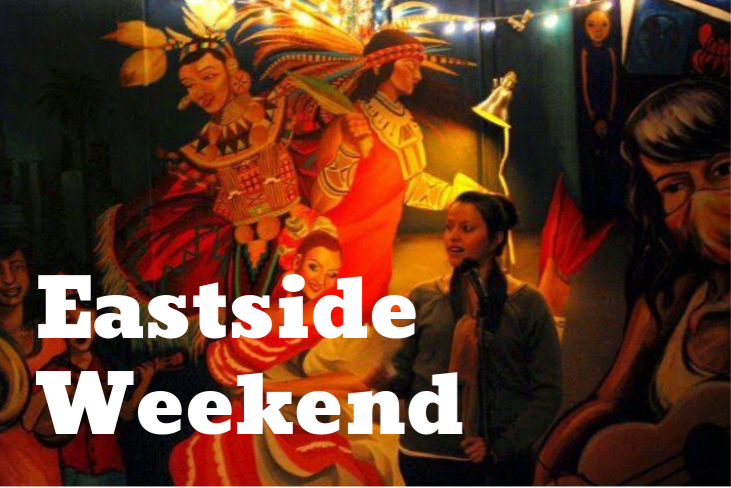 A look at what's going on this weekend and your Eastside weather forecast. Please check with event organizers for any last-minute changes or cancellations. Now, read on!
FRIDAY, January 17
The Eastside Neighborhood Councils which includes Historic Highland Park , Arroyo Seco, Eagle Rock, Arts District Little Tokyo, Boyle Heights …
Please arrive early to pick up your registration forms. The registration forms are available at Circulation starting at 8:30 a.m. Check-in beg…
---
SATURDAY, January 18
MAKSIM VELICHKIN Solo Cello Recital at the
Los Angeles artist Gordon Henderson will give a personalized virtual tour of Highland Park using  paintings and photographs he's made of local…
PATRICK HAEMMERLEIN | BOBBY MOORE | ALLISON BAMCAT | ISAAC PELAYO
---
SUNDAY, January 19
FRIENDSHIP BUDDIES is a weekly stand-up comedy showcase featuring the best comics in Los Angeles. Join us EVERY SUNDAY NIGHT on the patio at V…
#LA Whitmer Thomas is back to experiment with his unique brand of 🎶 darkwave 🎹 synth 🃏 comedy with his comedian and musician pals!