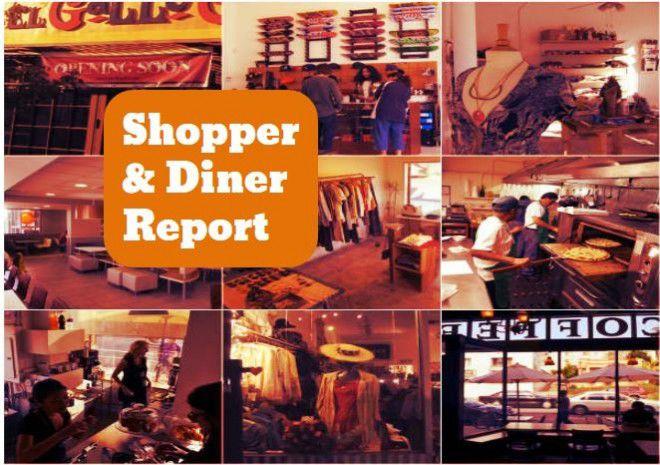 Here's your weekly rundown of Eastside dining and shopping news.
Tis the season for eating on the Eastside! From Virgil Village to Highland Park, Eastside restaurants were well represented in the Los Angeles Times' list of 101 Best Restaurants 2019. Here's a neighborhood breakdown:
BOYLE HEIGHTS
#61 Mariscos Jalisco's Raul Ortega for his tacos dorados de camaron.
#65 Carnitas el Momo and the Acosta family's "Aporkalypse" – a mash-up of chopped pork shoulder, pork skin and pork stomach that "tastes far more like a blessing than a catastrophe."
#73 Guisados variety of freshly pressed tacos crafted by the De La Torres family.
#87 X'Tiosu Kitchen, a Oaxacan style, Lebanese inspired order-at-the-window eatery owned by brothers Felipe and Ignacio Santiago that dishes out black bean hummus and chorizo kebabs.
ECHO PARK
#42 Tsubaki's Charles Namba and Courtney Kaplan feed "the soul of the neighborhood."
#58 Konbi's Akira Akuto and Nick Montgomery's delish egg sandwich.
HIGHLAND PARK
#82 Hippo's Matt Molina defines California-Mediterranean cuisine.
#88 Vivian Ku's Joy lands for her "remarkable" menu.
HISTORIC FILIPINOTOWN
#29 Minh Phan hits the spot with her Kokuho rice porridge at Porridge + Puff.
SILVER LAKE
#38 Alimento's Zach Pollack rides "the line between neighborhood staple and citywide destination."
#39 Ma'am Sir's Charles Olalia's sizzling sisig that is a "tour de force."
#50 Night + Market's Kris Yenbamroong's ability to immerse "us in full-blast iterations of Northeastern Thai cooking."
VIRGIL VILLAGE
#16 Squirl's Jessica Koslow and her "perfectionist's drive to translate the landscape and its fleeting flavors onto the plate."
Textile merchant Block Shop is open for business in Atwater Village, the Los Angeles Times reports. Expect textiles by sisters Hopie and Lily Stockman and furnishings by Los Angeles designers Waka Waka, Brendan Ravenhill, Entler and Kalon Studios. Block Shop is at 3191 Casitas Ave. in Atwater Village.
Veteran Silver Lake restaurant Flore Vegan is slated to go dark by the end of January, Eater LA reports. The 13-year-old restaurant is being vacated by Engine Real Estate, a "change agent" company with a primary mission of "gentrifying neighborhoods of Los Angeles, such as Silver Lake, Echo Park and Highland Park." (It is important to note that the word "gentrifying" has been removed from the company's website, but Eater LA published a screenshot from the company's website with the word "gentrifying" in it.) Flore Vegan is at 3818 Sunset Blvd. in Silver Lake. 
Here's a quick shutter and launch tidbit: Eater LA reports that two-year old French restaurant Cote Est in Highland Park has quietly closed but will host private parties through the end of the year. Meanwhile Chicken N Chips is now serving it up at 2728 Fletcher Drive in Atwater Village while Kreation Juice will be opening up an organic juice bar and grab-n-go shop in the former Pop Physique studio in Silver Lake at 3501 W. Sunset Blvd.
That's it for this week's Shopper & Diner Report!