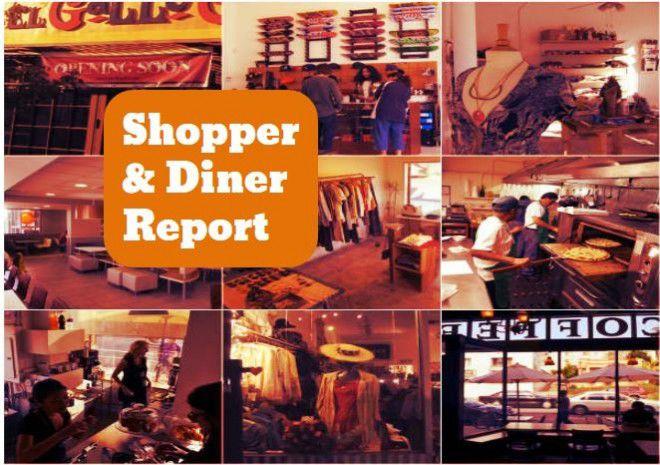 Here's your weekly rundown of Eastside dining and shopping news.
Masa Tacos has debuted in Lincoln Heights. The taco spot hails from the owners of neighboring Lincoln Kitchen & Tap and B Twenty Four, reports Eater LA. Folks have a choice of eating asada, adobada, chicken or nopales, a guisado-style taco or a quesadilla served on homemade tortillas with toppings. Drink options include aguas frescas, horchata and Mexican sodas. You could also opt to head to The Heights, located next door,  for a beer and sip on it at Masa Taco's succulent garden. Masa Tacos is at 2929 ½ N. Broadway in Lincoln Heights.
The Runway Outlet has left Silver Lake behind for a new home in Atwater Village.  The sample sale boutique is holding a grand reopening after moving to 3187 Glendale Blvd.
Chef Caroline Concha has taken over the helm at Mohawk Bend, a company email reports. Concha hails from Beelman's, a vegan pub in in DTLA. Concha is especially known her for plant-based creations. Showcasing her diverse cooking skills is the Filipino Pie. The pizza is the monthly feature of Mohawk Bend's Piece of the Pie program. Expect tomato sauce, aged mozzarella, braised pork with sweet vin and tamari soy, fried egg, fresh chilies, garlic chips and Calabrian chili oil (made vegan or non-vegan). Mohawk Bend is at 2141 W. Sunset Blvd. in Echo Park.
Here's another chef switch story: Don Dickman of All'Acqua in Atwater Village, Cote Est Bistro and Bar in Highland Park and Barbrix in Silver Lake, is moving on to new ventures, Eater LA reports. Tim Carey of Papilles in Hollywood and the shuttered Lost at Sea in Pasadena, will be overseeing all of the restaurants owned by Claudio and Adria Blotta. All'Acqua is at 3280 Glendale Blvd. in Atwater Village. Cote Est is at 5022 York Blvd. in Highland Park. Barbrix is at 2442 Hyperion Ave. in Los Feliz. 
After closing last year  a new version of Mae Ploy is back in business in Silver Lake, Eater LA reports. This version is run by a family member of the original restaurant and is located in a different location. The soft opening happened about two weeks ago. The restaurant carries a new but familiar name by way of Khun Mae Ploy. It's second home is in the former Isaan Classic Thai restaurant space in the plaza where the Sunset Foot Clinic is located. The sign still displays Isaan Thai Street Food. Expect the menu to mirror the old Mae Ploy menu. 
That's it for this week's Shopper & Diner Report!
Cecilia Padilla-Brill is a communications writer and journalist. She writes news, health, education and feature stories. Cecilia is currently working on her first novel. She has lived in Echo Park since 1999.
Support The Eastsider!
Talk is Cheap, Gathering News is Not
Join the Reader Sponsors whose financial support helps defray the cost of news gathering and storytelling that keep our neighborhoods informed and connected.