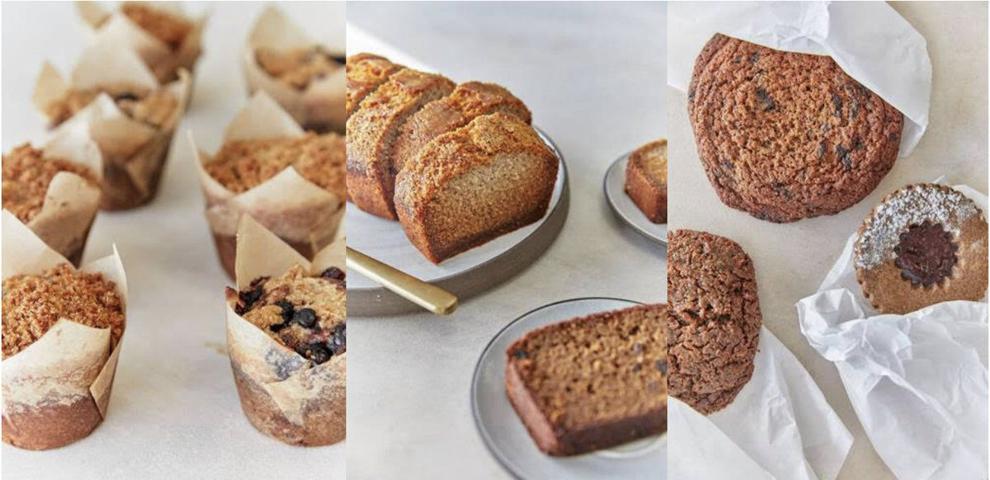 Three new restaurants are preparing to open near each other along York Boulevard in Highland Park:
Amiga Amore, a pop-up known for its Italian-Mexican hybrid menu, plans to open in September or October in a former tailor's shop at 5668 E. York Blvd., said co-owner Alessandro Zecca. Zecca and his wife, chef Danielle Duran-Zecca, operated a pop-up in the same spot for about six months last year as well as in other locations over the last three years. The menu includes black fettuccini and chorizo-crusted cod, but Amiga Amore is perhaps best known for an elote agnolotti, which is stuffed with sweet corn, lime, house-made tajin and cotija. 
Three blocks east, MacLeod Ale Brewing Co. has set a June 27 opening date, said co-owner Alastair MacLeod. The location at York and Aldama Street (formerly Maximiliano's) is the second for MacLeod. It has operated in Van Nuys since 2014, offering a wide selection of beers and various pizza combinations. Ramping up to that, the brewery is also opening a Highland Park "founders club." Pay $2,499, and you can drink beer for life or as long as the place stays in business.
Across the street, what's billed as "L.A.'s first vegan butcher shop" is, ironically, preparing to open in the former home of Fusion Burgers at 5933 York Blvd.  Maciel's Plant-Based Butcher Shop plans to sell in-house made meats and sandwiches, including pastrami, bacon, and Mexican ribs. According to their Instagram, They've been experimenting in the kitchen, and hosting tastings for the last two years.  No word yet on when they plan to open.
---
Silver Lake Locals Get $2 Off: pudu pudu is Silver Lake's pudding parlor that's turning the anytime classic into magic in your mouth! Low calorie and vegan options are made fresh before your very eyes using natural ingredients making this one irresistible anytime indulgence! Come visit us today at 3820 Sunset Blvd. and say the magic word: "MAGIC" to try the mythical splendor of pudu pudu and enjoy a SPOONFUL OF MAGIC! *Offer ends 7/31
---
In Other Eastside Food & Drink News:
There's a new coffee place brewing in Silver Lake. Solid Coffee Roasters out of Artesia is opening its fourth location in the former home of Ube Baby at 3116 1/2 Sunset Blvd.  The shop, which will also sell pastries and deserts, is scheduled to open Monday, May 23.
Silver Lake's Breadblok is offering a sweet Eastside deal Mondays through Thursdays. Receive a free 12 oz iced or drip coffee with an $8 pastry purchase (croissants and non-refrigerated items excluded). The bakery specializes in gluten-free goodies like vegan blueberry scones, banana breads and more.
Masa of Echo Park, already known for its Chicago-style deep-dish pizza, has also been praised by Tasting Table as one of the best places in the city for vegan pizza. "Masa of Echo Park even serves vegan meatballs that use Beyond meat and taste incredibly similar to the real deal."
Cha Cha Chá plans to open a Mexican seafood restaurant in the Elysian Valley. Eater LA reports that the upcoming restaurant, dubbed Za Za Za, can be expected to open sometime this September. 
The former home of Baby Blues BBQ in Echo Park was damaged by a rubbish fire, reports The Eastsider. The Sunset Boulevard building is vacant, but last November, the state issued an alcohol license to a company whose officers are connected to the 1933 Group, which owns numerous bars. The permit would allow the serving of beer and wine in a new restaurant.  It's not known when that business would open.
East Hollywood's Dave's Hot Chicken was mentioned in an L.A. Times article about expanding Halal options at chain restaurants beyond Ramadan.
Víctor Villa of Villas Tacos won a $100,000 prize from Estrella Jalisco to open a brick-and-mortar restaurant in Highland Park. Here's our story about him.
Casita del Campo in Silver Lake celebrated its 60th anniversary this month with a margarita-filled party, reports Eater LA. The Infatuation has an article about the restaurant's history as a mainstay for the LGBTQIA+ community.