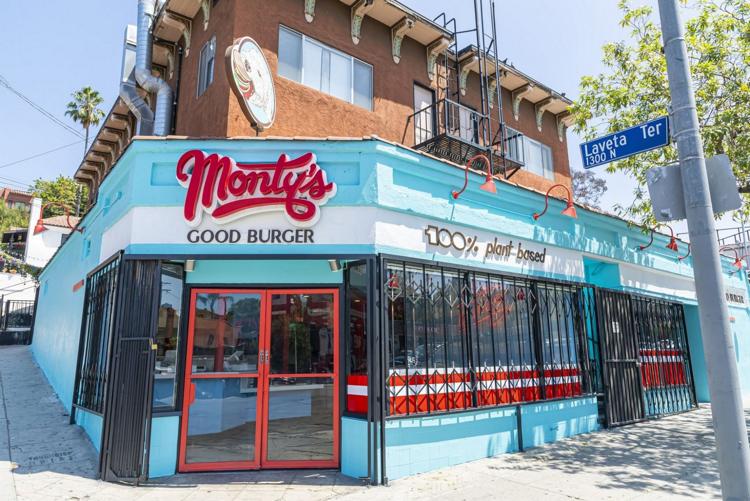 Echo Park -- Vegan pizza. Vegan beer. Vegan cinnamon rolls. Vegan soft-serve. Vegan pastrami. There's no shortage of plant-based restaurants in Echo Park but now neighborhood vegans have another option: Monty's Good Burger.
A line of customers awaited the opening of the Monty's on Saturday night at the corner of Sunset Boulevard and Laveta Terrace in the former Lot 1 Cafe space. 
The Echo Park restaurant is the third for Monty's, which started out in Koreatown with a simple, diner-like menu and decor featuring Impossible-brand burgers, fries, Tater-Tots and plant-based shakes. 
While the chain has quickly attracted some loyal fans, the prices are far higher than you would pay at a cheap burger stand or fast-food restaurant. Expect to pay $11 for a single burger and $14 for a double. 
Monty's Good Burger is at 1533 W. Sunset in Echo Park