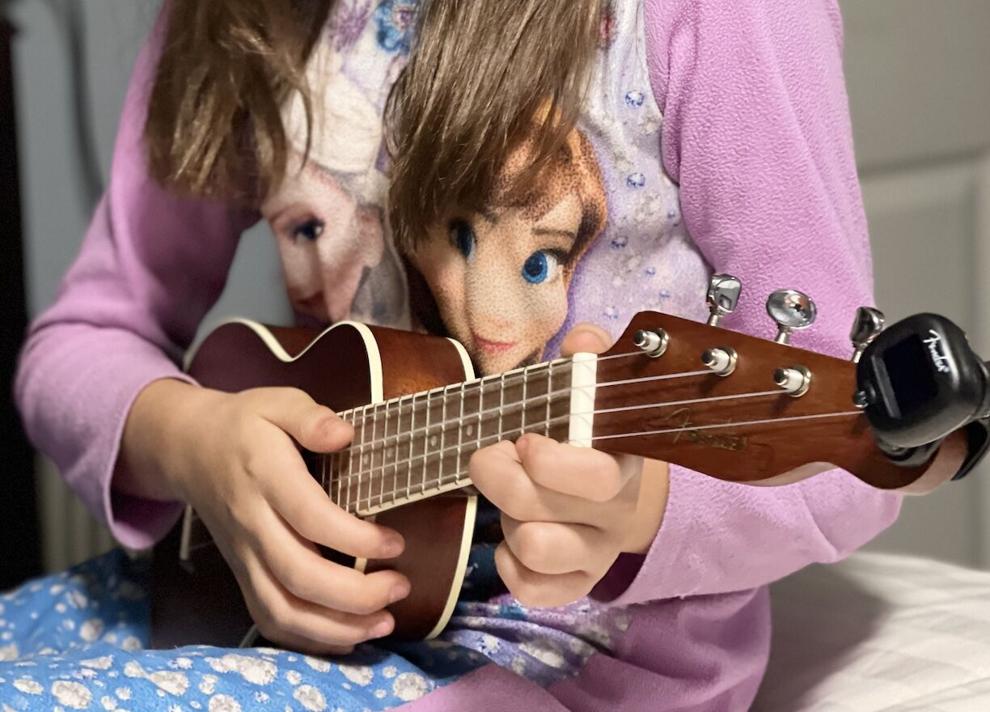 Highland Park — Free ukuleles will be handed out to around 2,500 school children in the neighborhood, care of a local who made good, Billie Eilish.
The seven-time Grammy winner, who grew-up and was home-schooled in Highland Park, has partnered with the Fender Play Foundation to provide California Coast Series Seaside Ukuleles.
"Music changed my life, and it's an incredible feeling to be able to give back to my hometown and provide other kids with the very instrument that made me fall in love with songwriting in the first place," Eilish said in a statement. "Through this program, I hope we can help inspire the next generation of creatives."
The instruments will be donated directly to the schools, where students in the third through fifth grades in 10 Highland Park community elementary schools will be receiving them over the next three years. Students will not have to file an application for the instruments, according to Fender.
Eilish is helping to develop the program, and has made a sizable monetary donation to help fund it, Fender said.
This will be part of Fender's expanded youth music education program, which will also include adding two music teachers in the first two years, and reaching middle school in year three. Students will also have access to an online learning app, Fender stated.
The program launches on Aug. 16, according to a statement from Fender. It is designed as a pilot for future Fender Play Foundation programs in elementary schools throughout the Los Angeles Unified School District.
Part of the program will also involve teaching some off the district teachers themselves how to play the ukulele alongside the kids.