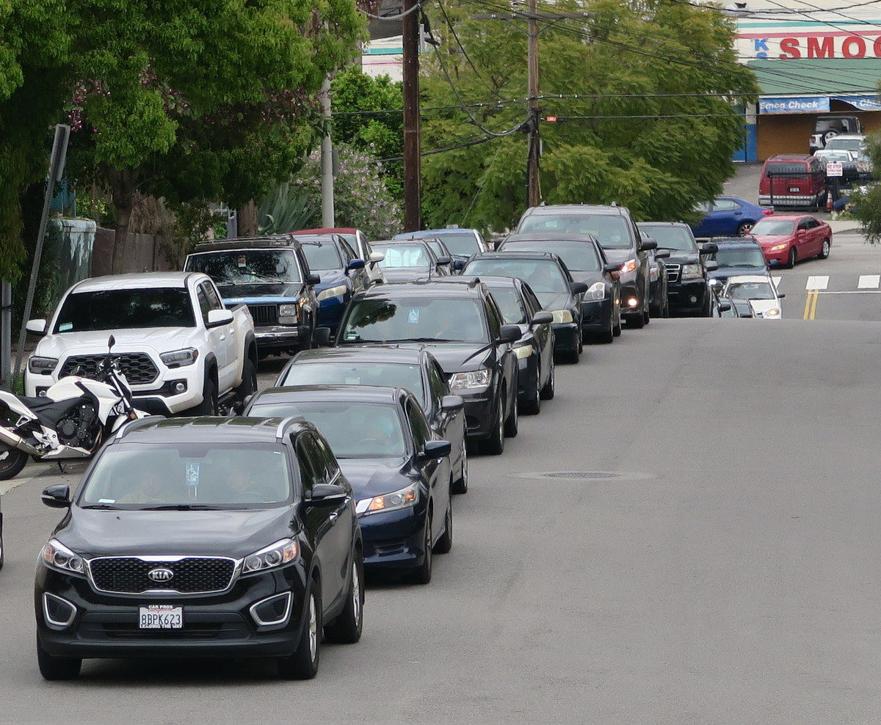 Echo Park -- The coronavirus outbreak did not stop the Dream Center from holding an Easter basket and meal giveaway today.
The giveaway caused an Easter Sunday traffic jam on several streets.
A slow-moving line of cars and trucks stretched for several blocks from Alvarado Street to the Dream Center's hilltop compound where the baskets were being handed out.
The religious organization that offers numerous social services said it handed out thousands of baskets, according to a post on its Twitter account.