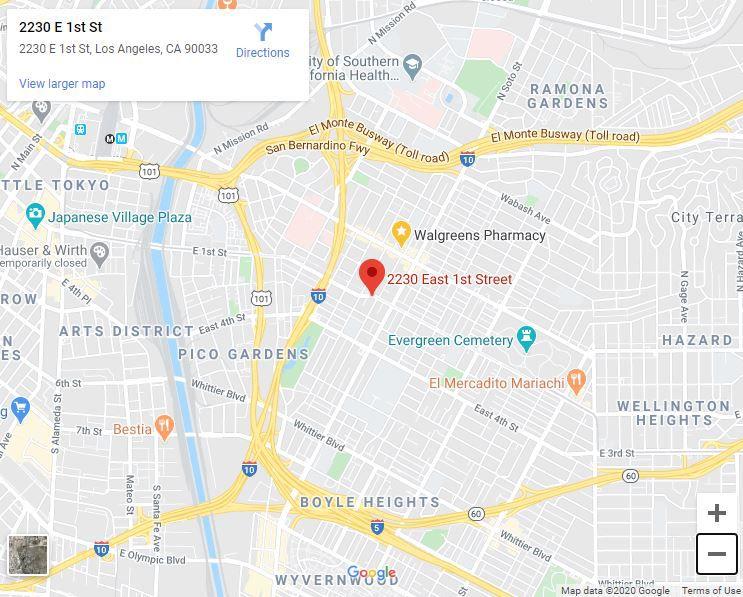 Boyle Heights - Fire tore through the attic of a laundromat early this morning and caused the roof of the business to collapse.
Firefighters responded to 2230 E. First St., near Breed Street, about 12:40 a.m. and found fire coming through the roof of the structure, according to Margaret Stewart of the Los Angeles Fire Department.
The incident was declared a major emergency and 100 firefighters were dispatched to the scene, battling the flames from outside the building in a defensive stance, she said.
**Photos** @LAFD Major Emergency, 2230 e 1st (Boyle Heights), 1 sty (50x150) fully involved, turned in by Engine 2 as a still alarm at 00:37hrs. More later at https://t.co/n20uAaETGo… pic.twitter.com/dtol5kZ8ag

— Chris Conkle (@cconkle) July 14, 2020
Firefighters had trouble putting out flames inside the building because of the collapsed roof, Stewart said.
Firefighters brought the blaze under control just before 2 a.m., and Gas Co. workers completed shutting down a gas line about an hour later.
No injuries were immediately reported.