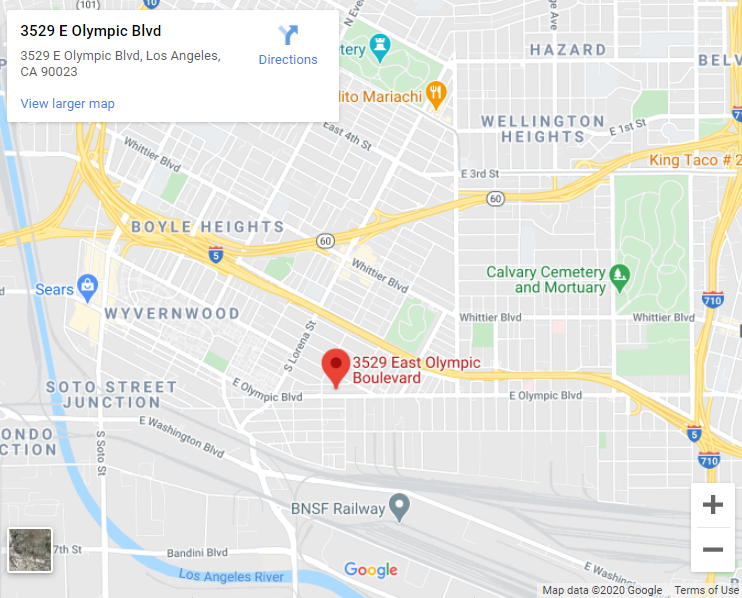 Boyle Heights -- A butane "honey oil" operation was discovered this morning inside a commercial building, where a fire burned for nearly an hour before being extinguished by firefighters.
Crews arrived at 3529 E. Olympic Blvd. at 2:40 a.m. and found flames burning through the roof of the 50-by-50-foot building, the Los Angeles Fire Department reported.
Firefighters made their way inside and encountered heavy smoke with very little visibility, according to Margaret Stewart of the LAFD.
A hazardous materials team was sent to the scene due to the discovery of bottles of unknown chemicals and gases inside the building, she said. A large air conditioning unit had fallen through the roof.
Firefighters initially reported finding a marijuana grow operation in the building and later classified it as a butane "honey oil" operation, Stewart said. Honey oil labs are extremely dangerous because the process involves extracting a concentrated form of THC from marijuana using butane.
A total of 93 firefighters extinguished the flames in 54 minutes, Stewart said. No injuries were reported.
This story has been updated with information about the honey oil lab.
LAFD arson investigators and law enforcement personnel were conducting an investigation.
A Note From The Publisher
Community News Matters: Support The Eastsider Fall Fundraiser
Thank you to all the readers who helped us get through the past six months by donating and becoming Eastsider sponsors. Your generosity, along with a grant from Facebook, allowed us to continue bringing you breaking news, features and extensive coronavirus coverage.
But we still need your help. To continue producing this website, we will need to rely much more heavily than in the past on support from readers like you. For that reason, The Eastsider has launched a fall fundraiser.
Please consider giving so that we can keep the Eastsider appearing on your phone, laptop and desktop computer. We're determined to keep you informed and connected to your community.
Please make your contribution by filling out the form below or click or tap here.
Sincerely,
Jesús Sanchez, Publisher