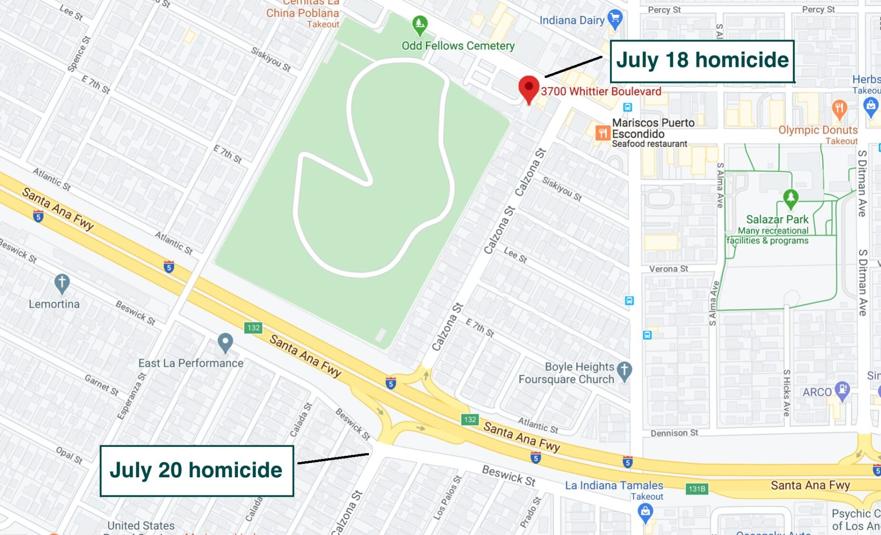 Boyle Heights - A man was shot to death earlier this month in the 3700 block of Whittier Boulevard near Odd Fellows Cemetery, police said.
On Saturday, July 18 a male Latino between 40 and 50 years of age was shot multiple times, an LAPD spokesperson said today. He was found on the sidewalk at around 12:12 p.m., and was pronounced dead at the scene.
There is no suspect at this time, but the murder is believed to be gang-related, according to police.
It was one of two murders that took place in Boyle Heights this month.
On July 20, at around 10:30 p.m., a 34-year-old man was found dead near the Calzona Street exit from the southbound Santa Ana (5) Freeway. 
He had also sustained multiple gunshot wounds, but still managed to drive his Range Rover SUV to the intersection of Beswick and Calzona streets, according to multiple broadcast reports.
This victim was also pronounced dead at the scene. There are also no suspects in that case.
That killing was also believed to be gang-related.