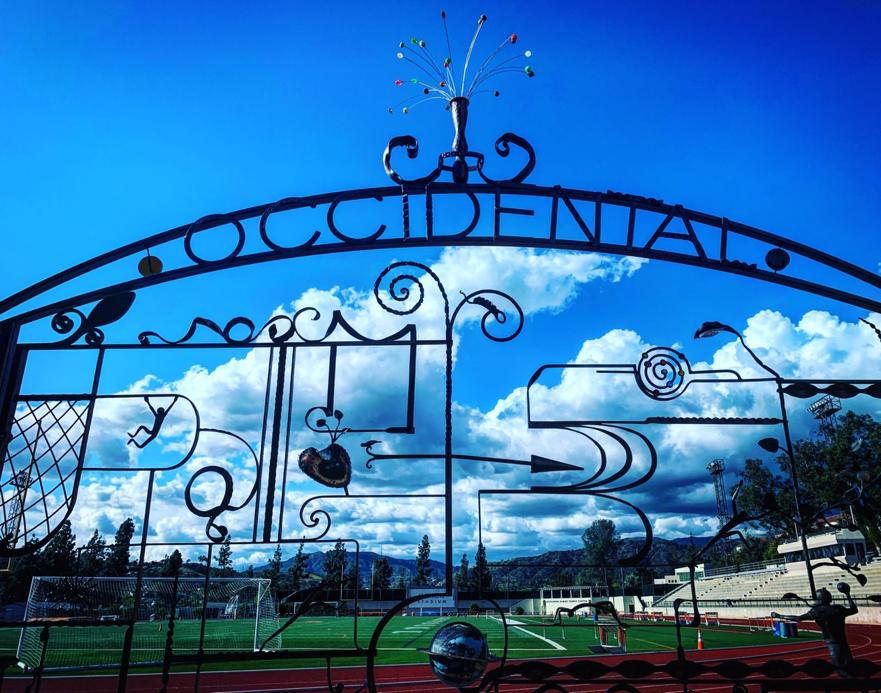 Eagle Rock - Occidental College will discontinue its football program after more than a century, the college announced this week.
"We want to offer the best possible experience for our student-athletes, and the College has determined that to do so for football would require a level of investment that is not sustainable, especially relative to other priorities and following the impact of the pandemic," said Occidental's President Harry J. Elam, Jr., as he announced the decision Tuesday.
After ending the season four games early in 2017 because of injuries, the college resumed the program the following year after raising nearly $1 million from alumni. 
But the program could not continue without significant, long-term funding from the college Elam said. The current football budget already makes up nearly 20% of total direct expenses for all 21 varsity teams, Elam said.
"Given the size of the roster and number of coaches, the costs of equipment, training, and travel, football is an expensive sport to maintain, particularly to remain competitive and ensure players' safety," according to a college statement. "In addition to these issues, the difficulty of recruitment has figured prominently."
Oxy football dates back 126 years, with former U.S. Congressman Jack Kemp '57, Jim Mora '57 and Vance Mueller '86 among its most prominent players. 
The decision is expected to result in layoffs.
"Oxy players and coaches were informed prior to this announcement being sent, and in those meetings we have communicated that we will be available to meet and discuss the implications of discontinuing football at Oxy, to provide support, and to address any concerns, the college said in a statement.
No games were scheduled to be played this season in football or in any other fall sports, because of the pandemic, said a college official.
---
A Note From The Publisher
Community News Matters: Support The Eastsider Fall Fundraiser
Thank you to all the readers who helped us get through the past six months by donating and becoming Eastsider sponsors. Your generosity, along with a grant from Facebook, allowed us to continue bringing you breaking news, features and extensive coronavirus coverage.
But we still need your help. To continue producing this website, we will need to rely much more heavily than in the past on support from readers like you. For that reason, The Eastsider has launched a fall fundraiser.
Please consider giving so that we can keep the Eastsider appearing on your phone, laptop and desktop computer. We're determined to keep you informed and connected to your community.
Please make your contribution by filling out the form below or click or tap here.
Sincerely,
Jesús Sanchez, Publisher