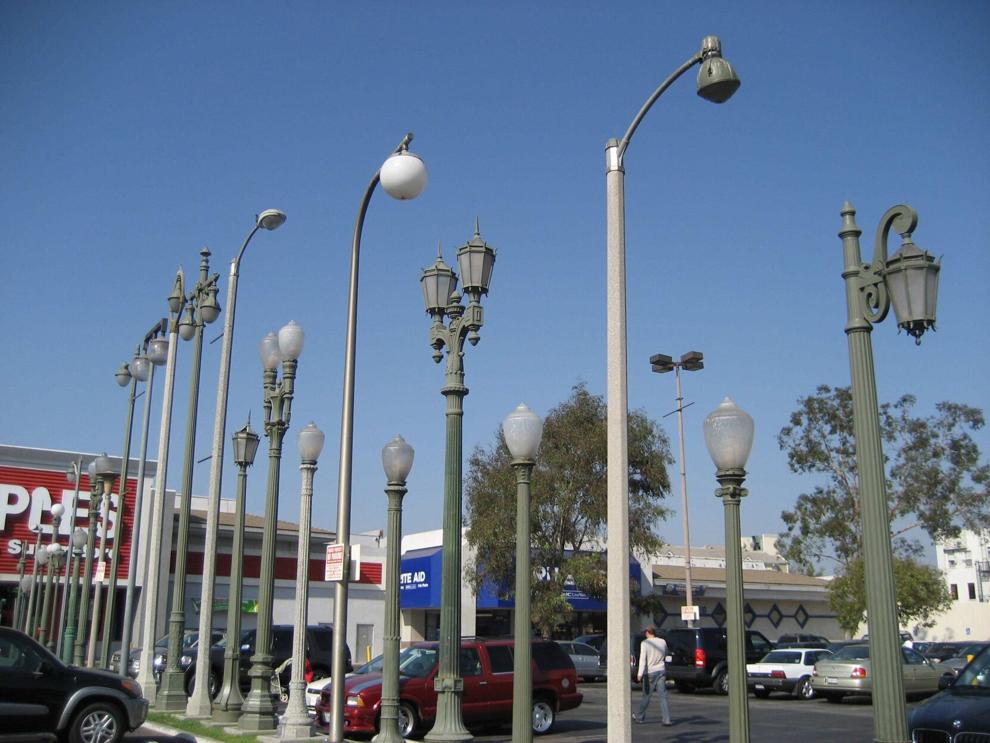 East Hollywood - A public art work made up of old city street lights - arranged just so.
This public art arrangement that once stood in the Rite Aid parking lot at Vermont Street and Santa Monica Boulevard is now being set up again about a block away.
Twenty-five light polls - each one a different style, often from a different era, but all formerly part of L.A.'s street lighting system - are in the process of being moved and arranged along a stretch of Santa Monica Boulevard, with the center of the configuration lined up with Lyman Place. The display is called Vermonica - after its original street near Vermont and Santa Monica.
"I hope it's going to be an optimistic thing for everybody because we could use a little brightness in our lives," said the artist, Sheila Klein.
The display originally went up in the shopping center parking lot in 1993, created to highlight the sculptural aspect of streetlights, Klein said. Installed by the city under Klein's direction, some of these lamps had not been in active for 30 to 40 years, Klein said. The display was initially only supposed to stay up for a year.
Somehow one year turned into 24.
Then in 2017, without any warning or consultation with Klein, the city took down the installation. The owner of the shopping center said work was planned for the parking lot, Klein said. (Although no major work has taken place yet, a plan has been filed to eventually demolish and replace the commercial building at the northeast corner of Vermont and Santa Monica.)
The light posts were then set up in a semi-circle in front of the Bureau of Street Lighting office at Santa Monica Boulevard and Virgil Ave. There they've stayed for the last three years, in an arrangement that Klein says is just … wrong.
"It is meant to be a candelabra," Klein said. "The configuration was not in the same plane without adequate space and was never meant to be against a building. The formal integrity of the piece was lost."
The city is now working with Klein again on this reinstallation. The completion date is uncertain, Klein said. She is currently hoping to hold an opening ceremony in early December.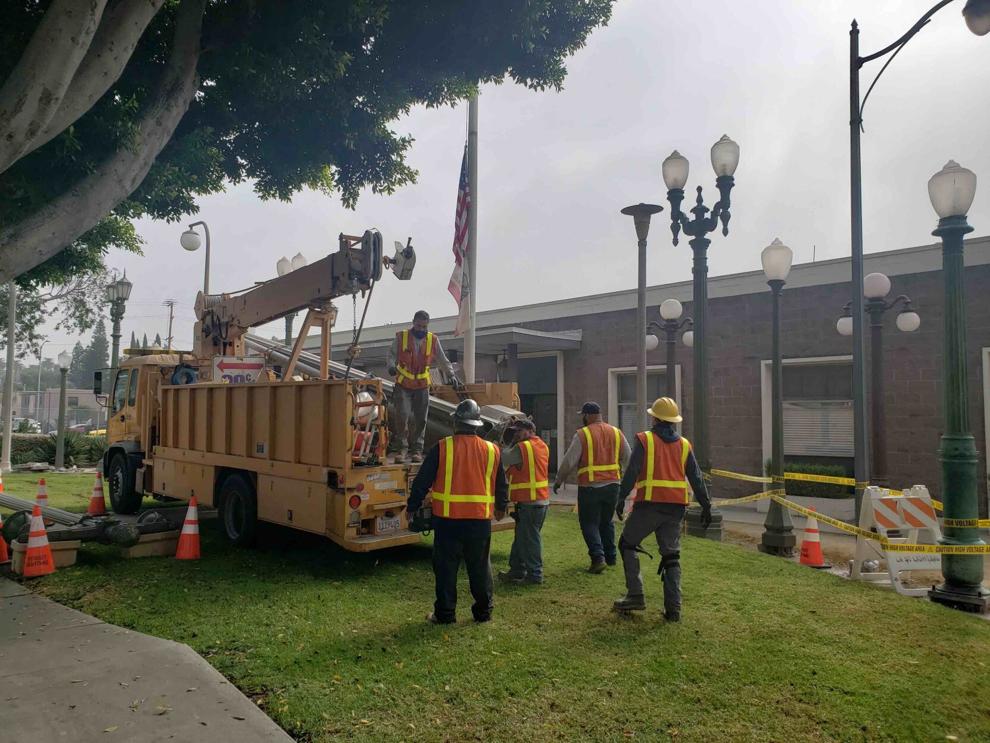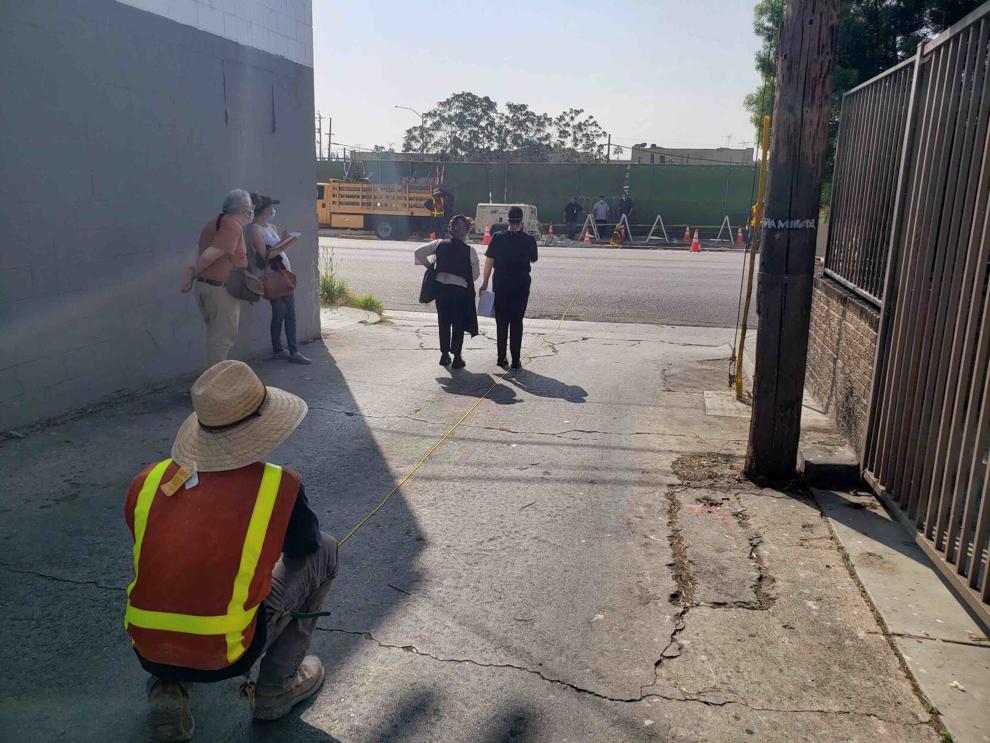 ---
A Note From The Publisher
Community News Matters: Support The Eastsider Fall Fundraiser
Thank you to all the readers who helped us get through the past six months by donating and becoming Eastsider sponsors. Your generosity, along with a grant from Facebook, allowed us to continue bringing you breaking news, features and extensive coronavirus coverage.
But we still need your help. To continue producing this website, we will need to rely much more heavily than in the past on support from readers like you. For that reason, The Eastsider has launched a fall fundraiser.
Please consider giving so that we can keep the Eastsider appearing on your phone, laptop and desktop computer. We're determined to keep you informed and connected to your community.
Please make your contribution by filling out the form below or click or tap here.
Sincerely,
Jesús Sanchez, Publisher