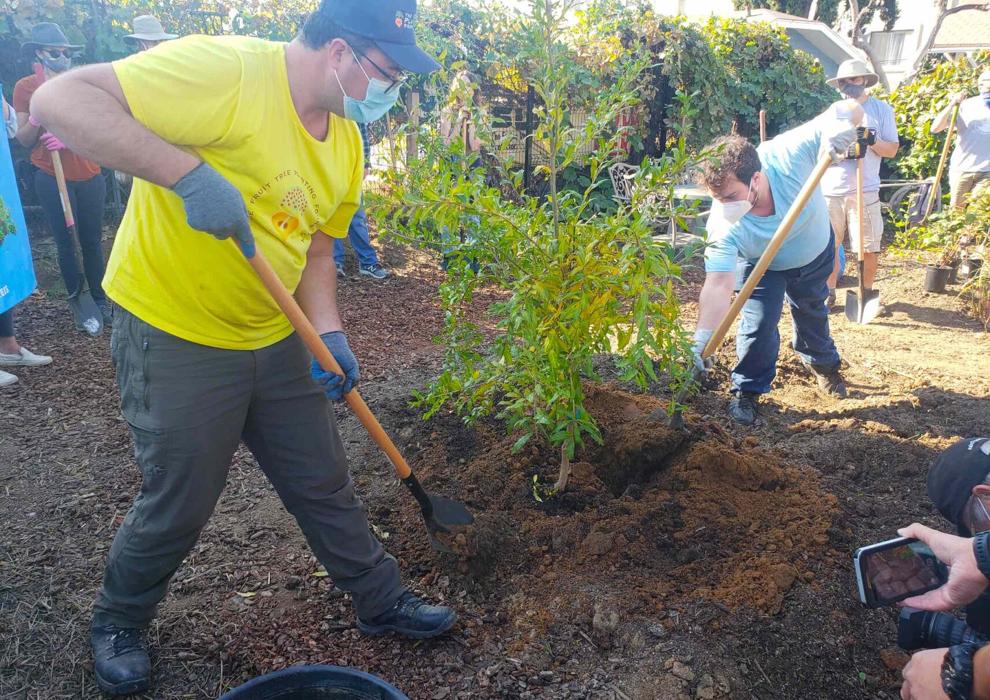 East Hollywood - The Fruit Tree Planting Foundation came here Sunday to plant its 200,000 tree.
Finishing a four-year tree-planting project that has taken them to five different countries as well as all over the United States, the Pittsburgh-based foundation came to the East Hollywood Community Garden for its final planting
Three number 200,000: A pomegranate - by all accounts, a good fit for hot weather and drought conditions.
"It's perfectly suited for the Los Angeles climate," said James Kaechele, who led volunteers on planting the pomegranate as well as about two dozen other trees and plants at the community garden on Sunday.
Other fruit plants that went up that day included orange, grapefruit, lemon, peach and avocado trees, as well as raspberry and dragon fruit plants, and grape and passion fruit vines, according to the community garden's Chairwoman, Louise Leonard.
For the foundation's next project, Kaechele said, they're heading to Peru to plant fruit trees along the Amazon River.