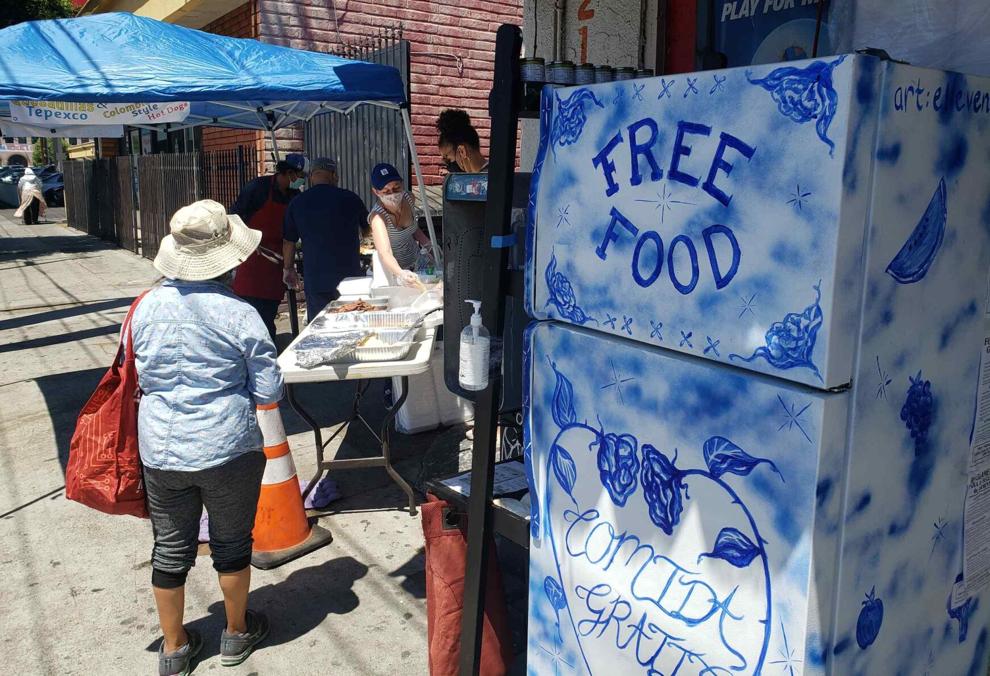 East Hollywood -- A refrigerator out on the sidewalk - plugged in, and running. Anyone can put food in. Anyone can take food out. It's all free.
L.A. Community Fridges are popping up throughout the city, as are many other "Freedges" worldwide.
One of the latest fridges now operates in front of the Santa Monica Grocery Store in East Hollywood, with homeless tents not far away.
This new addition at 4621 Santa Monica Blvd. joins other Eastside Community Fridges in Highland Park and Boyle Heights as a source of fresh vegetables, grains, even meat.
In the East Hollywood refrigerator on a recent day were squash, carrots and other produce. In the freezer were bags of chili. On a table next to the fridge sat dry goods - couscous mix, tortilla chips, canned vegetables.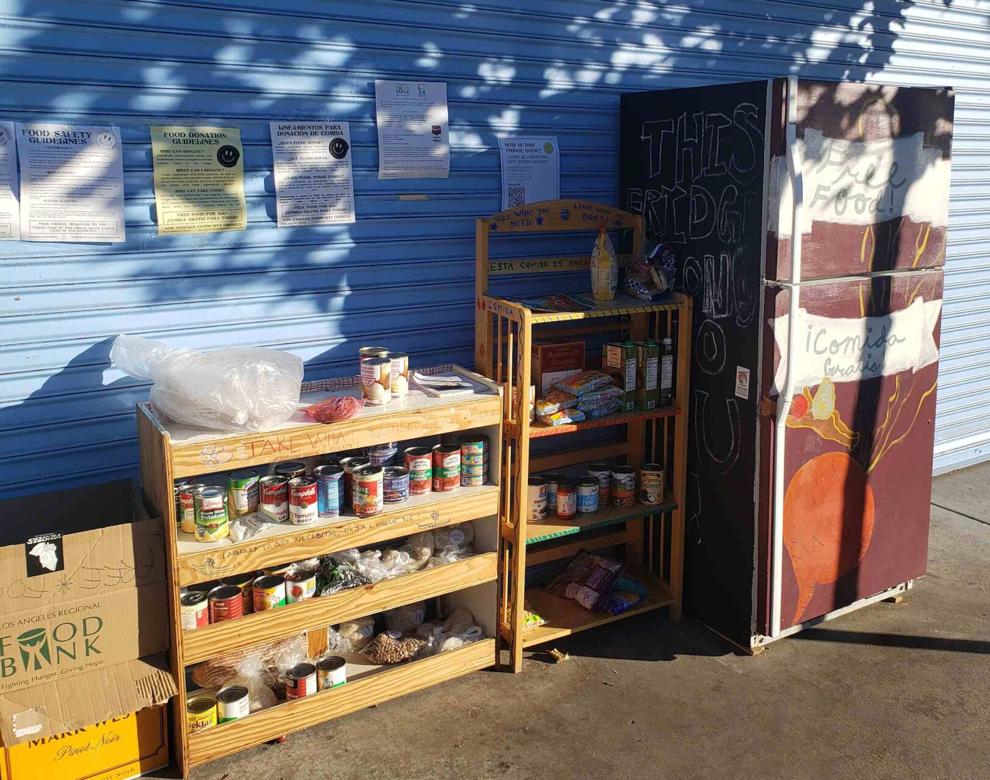 "People stop there every five minutes or so - picking up or dropping off," said the store's owner, Dario Cruz. When asked how much it costs to run this extra refrigerator - which is plugged into a store outlet - he said he didn't know. "I'm not worried about that. I'm worried about needy people in the neighborhood."
Heleo Leyva, a local chef, worked with LA Community Fridge to set up the East Hollywood refrigerator and now manages the appliance. He's also able to use the cooler for his own share-a-meal program in which people buy one quesadilla and give one away. Now, instead of going out and giving food to the homeless, Leyva can place it in the fridge - ready to be taken.
Between that and all the other comings and goings, it's hard to estimate just how much food has gone through this refrigerator, even after only a couple of weeks at this location.
"It is hard to tell on a pounds basis how much people take," Leyvah said, "because as soon as it comes, it goes."