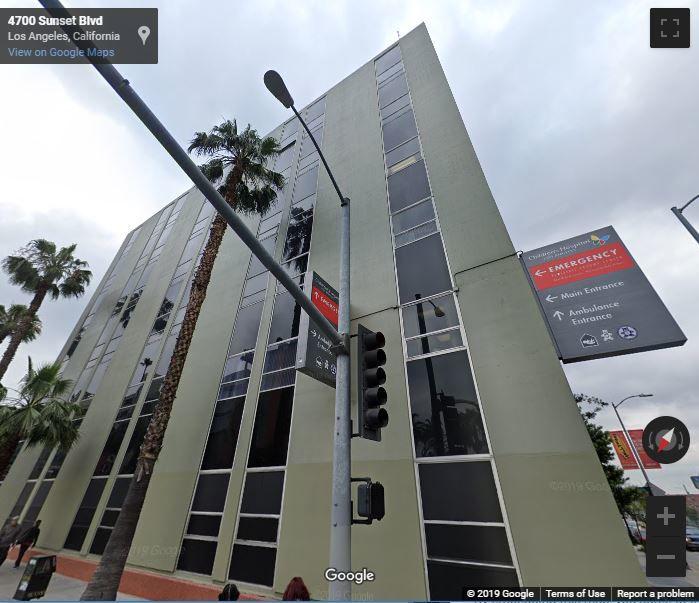 East Hollywood --  About 200 people were evacuated from Children's Hospital this afternoon after a smoke from a smoldering fire spread to different parts of the building, said the L.A. Fire Department.
The fire within the walls in an underground level of the hospital took nearly an hour to extinguish, said the fire department. No injuries were reported. 
The hospital's ventilation system spread smoke to other portions of the facility, prompting the evacuation of the ground floor and and two underground levels, said LAFD. An initial report said the fire has no impact on patients.
The small fire began at about 11 am in a laundry room in in the basement of the Mary Duque Building, portions of which were evacuated, said the hospital in statement.  Some outpatient appointments were put on hold and procedures in the Ambulatory Surgery Center were cancelled for the rest of the day. 
"Patients and caregivers located on the upper floors of the building remained safely in place," said the statement. "The Marion and John E. Anderson Pavilion and the main Operating Room remained fully operational."
Motorists were warned to stay away from the area as multiple lanes will remain closed near Sunset and Vermont boulevards early this afternoon. 
The cause of the fire remains unknown.
This story was updated with a statement from the hospital.
(Hollywood, Los Angeles) Small Fire in Children's Hospital — The building is being ventilated after the source of the smoke was extinguished in an under-construction section. No pediatric patients have been affected. More video here: https://t.co/vy767qEnXG #CitizenAppLA pic.twitter.com/L8ZJ59CoCf

— Citizen LA (@CitizenApp_LA) August 5, 2019