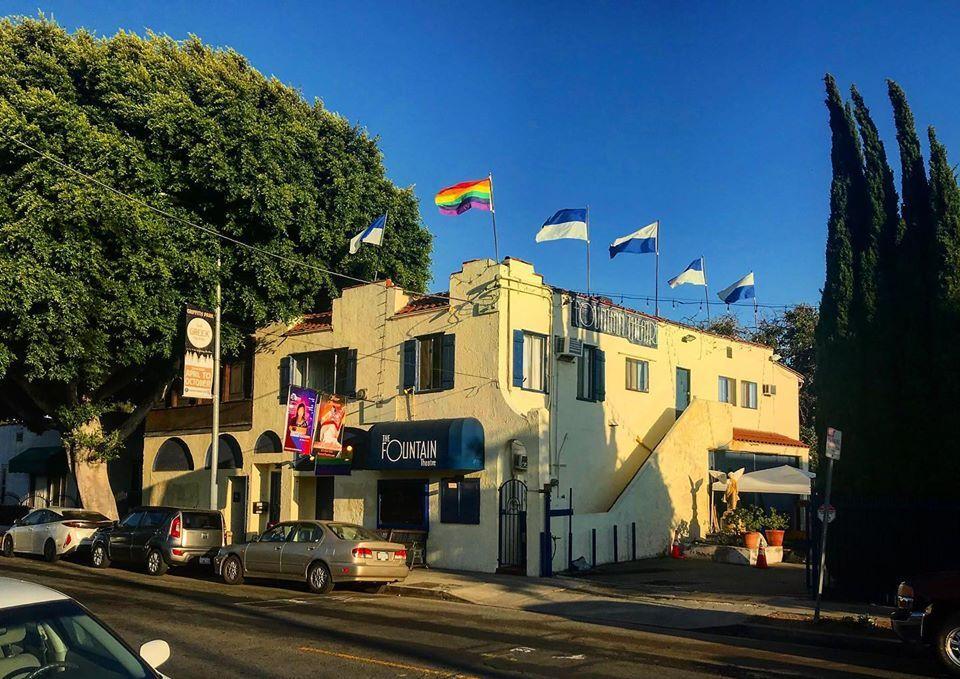 East Hollywood - This has been, of course, the most devastating year for the Fountain Theatre, just as it has been the worst year for a lot of other businesses in town. Though the 30-year-old live stage company is still on a reasonable financial footing, it has not been able to stage a performance  during the pandemic.
"Our most painful loss has been the separation from our patrons and our disconnection from our art form," said Stephen Sachs, the artistic director.
"One of the many charms of the Fountain Theatre is its intimacy," Sachs said. "We only have 78 fixed seats. The pandemic made that closeness a curse. Under COVID restrictions of six-foot distancing, our seating capacity would be reduced to twelve. That is financially unfeasible."
 So now the theater company wants to build an outdoor stage in the parking lot.
Documents have been filed with the city's Planning Department to construct a temporary outdoor performance space consisting of 18 steel-deck platforms - each measuring four feet by eight feet - to serve 50 to 84 public viewers.
Once this stage in place, the theater hopes to put up productions in the spring and summer. The plays are scheduled, but Sachs has not yet released the names.
"The plays we have planned for outdoors are both premieres that dramatize urgent social issues in a bold, theatrical way," Sachs said. "I am thrilled by the opportunity to produce them outdoors, under the stars. I know audiences will be dazzled by the outdoor experience."
As for whether a venue in the parking lot requires a different sort of acting craft than indoors, "The outdoor stage won't change the way we perform," Sachs said. "It will allow us to perform at all."
The Fountain Theatre is located at 5060 Fountain Ave.