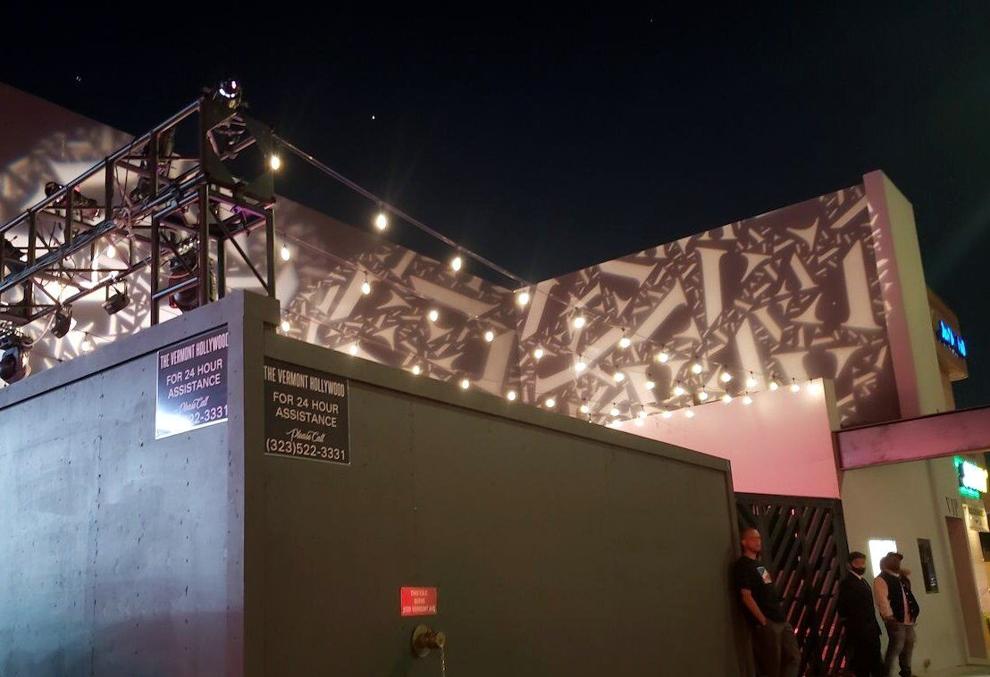 East Hollywood - An event space that has been endlessly under construction near L.A. City College has finally opened.
It only took six years.
The Vermont Hollywood at Vermont Avenue and Santa Monica Boulevard is now welcoming customers, and has booked events for the next two or three months, according to the general manager Chris Diaz.
The space has more than 13,000 square feet, with a capacity of more than 1,200 people, outdoor patio space, and a full kitchen.
But the technical aspects are one reason why it took so long to build, according to the owner, Jacques Massachi - with the live-streaming capabilities, a soundproof production room, and highly advanced lighting, highly advanced sound.
"For example, we have over 100 Ton of HVAC and in-ground Hydraulic lifts for loading," Massachi said.
Plus, consider how much electricity is required to power all that - 1,600 amps, with dedicated stage power of 800 amps.
"We have installed a ground electrical transformer with huge electrical capacity," Massachi said. "It took DWP four years to complete this work."
But one of the biggest sources of delay came from the city's building department, Massachi said.
"It took a long time to secure necessary building permits to operate a venue with a high occupancy level," he said. And the building isn't even done yet. They're still waiting for permits to be approved for a marquee and a tower.
All told, the entitlement process began in 2015 and took two years. Construction started in 2017, continued through the pandemic, and to some extent is still going.
So far, events are mainly booked for weekends, Diaz said. "But we hope to be programmed as much as possible come early 2022 when live events hopefully come back in full force."
As for programming, they want it diverse Diaz said.
"We will … be working with all local, regional, and national event promoters," Diaz said, "to bring in the best of the best in all genres of music, as well as comedy, film, special events, and anything you can dream up."
Performing this weekend are the Berlin-based electronic musician Monolink, and the Colombian cambia group, Marito Rivera And La Sonora Dinamita. Future shows include the Australian-American rock band, The Dead Daisies.