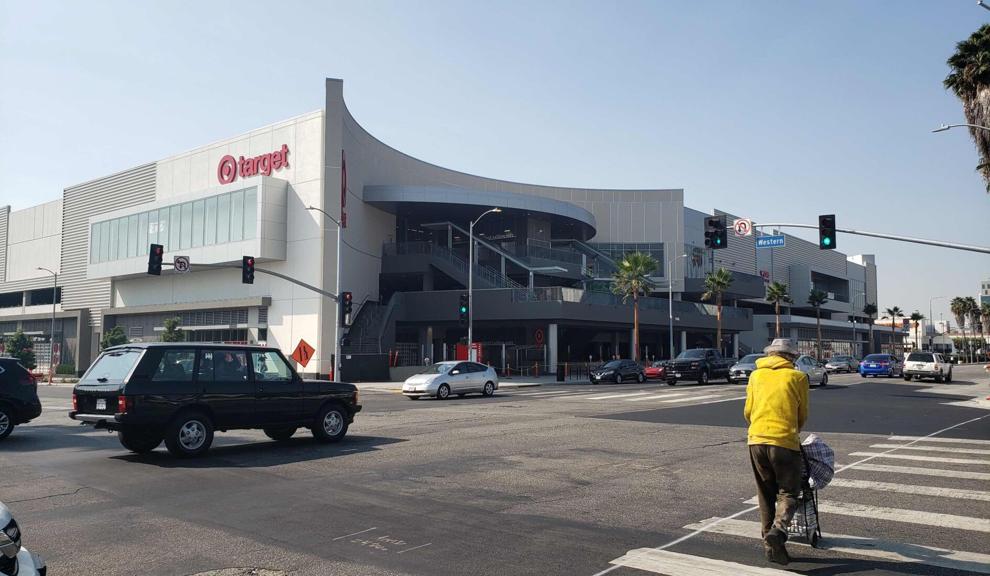 After a solid decade of on-and-off construction - mostly off - the new Target discount store at Sunset Boulevard and Western Avenue is finally letting in customers, and an official grand opening ceremony is planned for Sunday, Oct. 25.
The giant store at 5500 Sunset Boulevard was approved by the City Council in 2010 - back when Barack Obama was halfway through his first term and Larry King was still on CNN. The TV show "Hot in Cleveland" premiered that month, and the building construction ended up lasting twice as long as that show.
The project stayed as a construction site for so long that it even built a social media presence - as you're bound to do if you hang around a corner in Hollywood long enough.
The project was delayed by the La Mirada Neighborhood Association, which sued the city twice for allowing the structure to be 74 feet tall where buildings were supposed to be kept to 35 feet.
The completed 150,000-square-foot store carries apparel, home decor, personal care products, and groceries including alcohol and fresh produce. A Starbucks and a CVS Pharmacy are also on the premises.
The Sunset store is one among six Target locations that recently opened in the greater L.A. area, including in West Los Angeles and Santa Monica.
---
A Note From The Publisher
Community News Matters: Support The Eastsider Fall Fundraiser
Thank you to all the readers who helped us get through the past six months by donating and becoming Eastsider sponsors. Your generosity, along with a grant from Facebook, allowed us to continue bringing you breaking news, features and extensive coronavirus coverage.
But we still need your help. To continue producing this website, we will need to rely much more heavily than in the past on support from readers like you. For that reason, The Eastsider has launched a fall fundraiser.
Please consider giving so that we can keep the Eastsider appearing on your phone, laptop and desktop computer. We're determined to keep you informed and connected to your community.
Please make your contribution by filling out the form below or click or tap here.
Sincerely,
Jesús Sanchez, Publisher