Bienvenido al Boletín East LA Semanal
En este número, le presentamos a un chico de East LA que estudió con Jaime Escalante en la preparatoria Garfield y ahora dirige un equipo que trabaja en el vehículo de la NASA que explorará Marte. Sabremos lo más reciente del siniestro Nuevo Amanecer. Y damos una primera mirada a los resultados electorales en East LA.
Apreciamos sus comentarios. Favor de contactarme con sus ideas y sugerencias al correo: antonio@theeastsiderla.com
Antonio Mejías-Rentas, Editor | East LA Semanal
Ingeniero que dirige un importante equipo del vehículo explorador de Marte es producto orgulloso de una educación en Garfield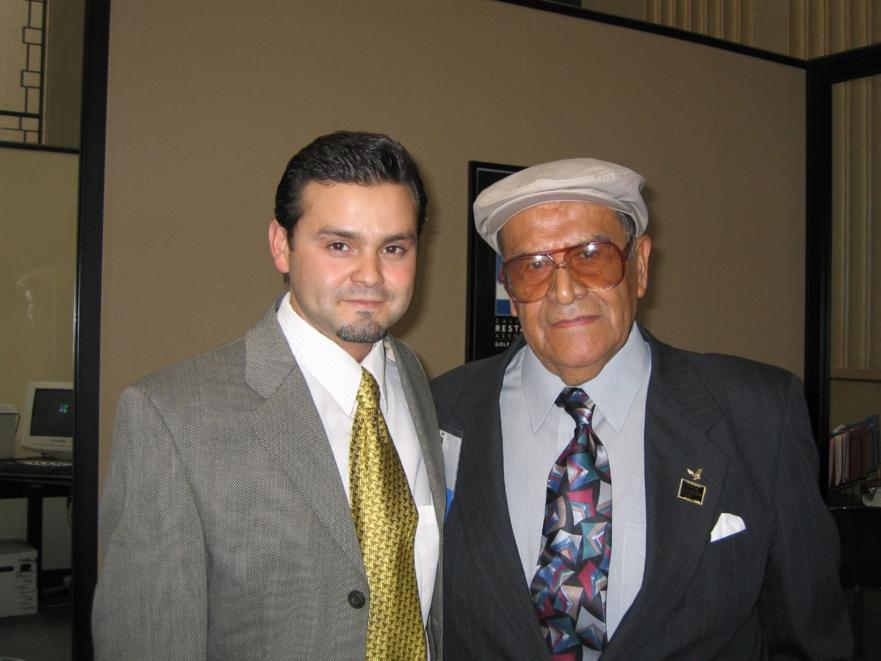 Cuando el vehículo explorador o "rover" Perseverancia se pose en la superficie de Marte el próximo febrero, soltará un pequeño helicóptero que le dará a los científicos una nueva perspectiva sobre la geología del planeta rojo.
Entre los que monitorearán el helicóptero Ingenio –y varios otros instrumentos en el "rover"– estará un ingeniero nacido, criado y educado en el Este de Los Ángeles. "Esta será la primera vez que intentamos demostrar el vuelo impulsado en otro planeta", dice Sergio Valdez, ingeniero en el Laboratorio de Propulsión a Reacción (JPL, por sus siglas en inglés) de la NASA en Pasadena.
Hay orgullo evidente en la voz de Valdez, administrador de sección del departamento de ingeniería mecánica de carga útil y aeronaves pequeñas en el JPL. La NASA dice que el Ingenio deberá permitir a los científicos "darle una mirada a áreas que son muy inclinadas o resbaladizas" para el rover, que es más grande.
Estar al frente de un equipo que trabaja en un helicóptero que volará sobre Marte no es algo que Valdez pudo haber imaginado siendo niño en East LA.
"Nunca pensé que terminaría en un lugar como JPL", dice el hombre de 47 años que creció en la calle McDonnell y estudió en la escuela elemental Ford Boulevard, la intermedia Griffith y la preparatoria Garfield.
Gran parte de su éxito Valdez se lo atribuye a sus años en Garfield y su larga relación con el legendario maestro de matemáticas Jaime Escalante.
"Él fue clave. El fue instrumental", recuerda Valdez, que tomó tres años de matemáticas con el maestro justo después de que fuera interpretado por Edward James Olmos en el filme de 1988 "Stand and Deliver."
"Yo siempre había sido un muy buen estudiante, pero la fama estaba aún fresca cuando entré a su salón, y todo eso simplemente ayudaba a motivar a uno a triunfar y a cargar la antorcha hacia adelante", dijo él.
Valdez había estado trabajando desde los 15 años en una licorería. Pero durante su primer verano en Garfield, Escalante le pidió que dejara ese empleo y le ofreció un puesto como tutor de matemáticas. Continuó de tutor durante sus veranos subsiguientes. En su último año, el prometedor académico fue uno de varios estudiantes de Garfield que fueron entrevistados para una novel pasantía de verano en el JPL.
"La entrevista en sí fue súper incómoda", recuerda. "No tenía ni idea. Tuve que admitir que yo no sabía dónde quería estar. Nunca en mi vida había sido expuesto a ingenieros".
"Así es que la señora miró hacia abajo y escribió unas notas y luego me dio las gracias y me despidió. Y pensé, muy bien, esa la perdí. Pero no, luego volvieron y me ofrecieron el puesto".
Una vez terminó el verano, se fue a estudiar ingeniería mecánica en Cal Poly en San Luis Obispo antes de lanzar su exitosa carrera.
A lo largo de los años se mantuvo en contacto con su mentor, incluso viajando a veces para acompañar en discursos a Escalante, quien dejó la Garfield en 1991 – el mismo año en que Valdez se graduó – y se mudó al norte de California.
Alrededor de 2009, Valdez acompañó a Escalante a lo que fue su última visita a Garfield del afamado docente.
Valdez siente que su educación sólida en Garfield le ayudó a ponerlo en el camino correcto.
"Ha pasado mucho tiempo, mucho ha pasado desde entonces", dice Valdez. "Pero, sí, siento que se me dieron ciertas oportunidades y, afortunadamente, yo las aproveché".
---
RECURSOS Y ACTUALIZACIONES DEL COVID-19
Encuesta muestra que las reuniones aumentan
La situación de COVID-19 que empeora puede estar atada a un aumento en reuniones fuera de hogares, dijeron las autoridades sanitarias esta semana.
Un estudio de pacientes de COVID que realiza USC halló que para la semana que terminó el 20 de octubre, el 57% de los que respondieron reportaron haber estado en contacto con alguien con quien no viven en los siete días previos. El estudio también halló que cerca de una tercera parte dijo que tuvo visitantes en su propia casa. Y cerca de 10% dijo que había asistido a una reunión de 10 o más personas en la última semana.
Mientras que el promedio de siete días de nuevos casos diarios en el Este de Los Ángeles bajó la semana pasada –a 23, en comparación con 33 la semana previa– el promedio de los primeros tres días de esta semana rebotó a los 38.
Estas son las más recientes cifras:
Cuarenta y cuatro nuevos casos fueron reportados el martes.
Hasta el martes, un total de 7,265 casos han sido reportados en el vecindario.
En los últimos siete días, tres nuevos decesos han sido reportados. La cifra total de decesos es ahora 116.
Restaurantes de East LA podrían añadir un recargo pandémico  
Los clientes de restaurantes en el Este de Los Ángeles podrían pronto tener que pagar un "Cargo de recuperación COVID-19" si progresa una propuesta de la supervisora del condado Hilda Solís. Una medida aprobada por la Junta de Supervisores solicitó al departamento de Asuntos del Consumidor del condado que estudie si es práctico y legal el que los restaurantes, vinaterías y cervecerías en sectores no incorporados del condado cobren un recargo pandémico. El cargo no se aplicaría a las órdenes para llevar. Una ordenanza se espera para el 24 de noviembre.
---
NOTITAS BREVES
Los fallecidos por coronavirus son recordados en el Calvario 
Las personas que fallecieron por COVID-19 fueron recordadas durante una conmemoración virtual del Día de los Muertos transmitida el domingo desde el mausoleo del Cementerio y Mortuorio del Calvario, reportó el Whittier Daily News. "Este año celebramos esta bella fiesta de esperanza en un momento de gran tristeza", dijo el arzobispo José Gómez, que dirigió el servicio de culto en inglés y español. "Esta noche, recordamos a todos aquellos cuyas vidas se han perdido en estos largos y oscuros meses de la pandemia del coronavirus". El servicios puede verse aquí.
Nuevos detalles sobre el incendio de Nuevo Amanecer
El sospechoso en el siniestro del 16 de septiembre que destruyó el proyecto de construcción de vivienda asequible Nuevo Amanecer en la Primera y Rowan fue identificado como un menor masculino de 17 años que permanece detenido, reportó The Eastsider. Algunas audiencias se han realizado, pero no se han divulgado detalles porque el caso es visto en un tribunal juvenil.
Un detective de la división de incendios intencionales del Alguacil dijo que los daños del siniestro van mucho más allá del estimado original de $7 millones, sabiendo que siete edificios alrededor fueron afectados por las llamas y el humo. Una sección de la calle Rowan entre la Primera y Michigan permanece cerrada al tráfico, para permitir que continúe la limpieza de escombros.
---
CRIMEN/SEGURIDAD
Las muchedumbres se tornan 'revoltosas' durante las celebraciones de los Dodgers
Por lo menos 10 personas fueron arrestadas en East LA la semana pasada durante las celebraciones por los Dodgers y la Serie Mundial, reportó el Los Angeles Times. Un portavoz del departamento del Sheriff dijo que los arrestos sucedieron cuando "las muchedumbres revoltosas comenzaron a abarrotar cada intersección principal a lo largo de los bulevares Whittier –que fue cerrado al tráfico vehicular– y Olympic. Cuando los agentes dieron la orden para que las muchedumbres se dispersaran, algunas personas en la Whittier y Amalie comenzaron a lanzarles piedras y los agentes respondieron con armas de proyectiles "menos letales". Dos personas fueron arrestadas bajo sospecha de asalto con un arma mortal y ocho bajo sospecha de no dispersarse. 
¡Gracias por leer el boletín East LA Semanal!
No se olvide de contactarme con sus ideas, preguntas y sugerencias: antonio@theeastsiderla.com.
¡Hasta la semana próxima!
Antonio Mejías-Rentas