Bienvenido al Boletín East LA Semanal
En este número, paseamos con un grupos de entusiastas de la bicicleta que promueven la buena voluntad en el vecindario, recibimos una actualización del relato del milagro de la semana pasada, y celebramos la enorme dotación que ha recibido una organización local para ayudar a personas sin hogar.
Apreciamos sus comentarios. Favor de contactarme con sus ideas y sugerencias al correo: antonio@theeastsiderla.com
Antonio Mejías-Rentas, Editor | East LA Semanal
Ciclistas de East LA hacen el bien sobre dos ruedas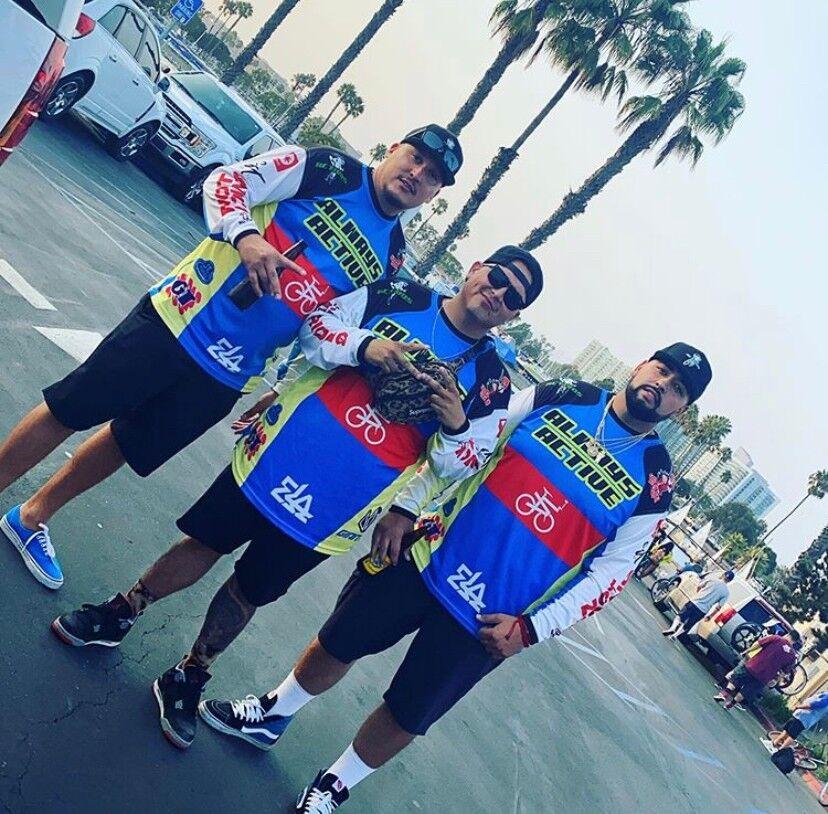 Dos primos de East LA están tornando su pasión por el ciclismo en un grupo que combina el ejercicio con una misión de apoyar a los pequeños negocios en el este y hacer algo de caridad por el camino.
Este domingo, los Activos del Este de Los Ángeles se reunirán en el parque Belvedere para recoger juguetes sin envoltura para regalar. Se irán en bicicleta con los regalos a una barbería en Whittier, de donde serán distribuidos a familias necesitadas.
Activos se formó al inicio de la pandemia.
"Comenzó debido al COVID, de verdad", dijo Danny Solís, quien formó el grupo con su primo Richard Solís. "Nos criamos montando bicicletas BMX. Mi papá las montaba cuando era chico. Cuando comenzó el COVID, a mi amigo Jeremy [Palestino] se le ocurrió la idea: 'vamos a conseguir bicicletas y ponernos en forma".
Danny, quien vive en La Puente, comenzó a montar con un grupo en Inland Empire. "Me vino la idea de quizás debemos hacer esto en East LA, para hacer que los chicos monten y luego ir a los negocios locales a cargar el combustible".
"Yo siempre estoy en East LA, ese siempre será mi hogar", dice Danny, un chofer de camiones de 32 años, quien diseñó la playera del grupo con el lema "Always Active" (siempre activo).
Los primos se criaron en el vecindario y asistieron a la Griffith y la Garfield. Richard, de 29 años, todavía vive cerca de las escuelas.
Poco a poco, dijeron, otros miembros de la familia y amigos comenzaron a darse cuenta del grupo y unirse.
"Literalmente fuimos de 10 tipos que montaban sus bicicletas al centro de LA a más de 100 personas cada vez que salimos a darle una vuelta a la cuadra", dijo Richard, un cerrajero para las escuelas de Montebello. "Esa es la imagen que queremos proyectar de ayudar a la gente, cuidando de los chicos".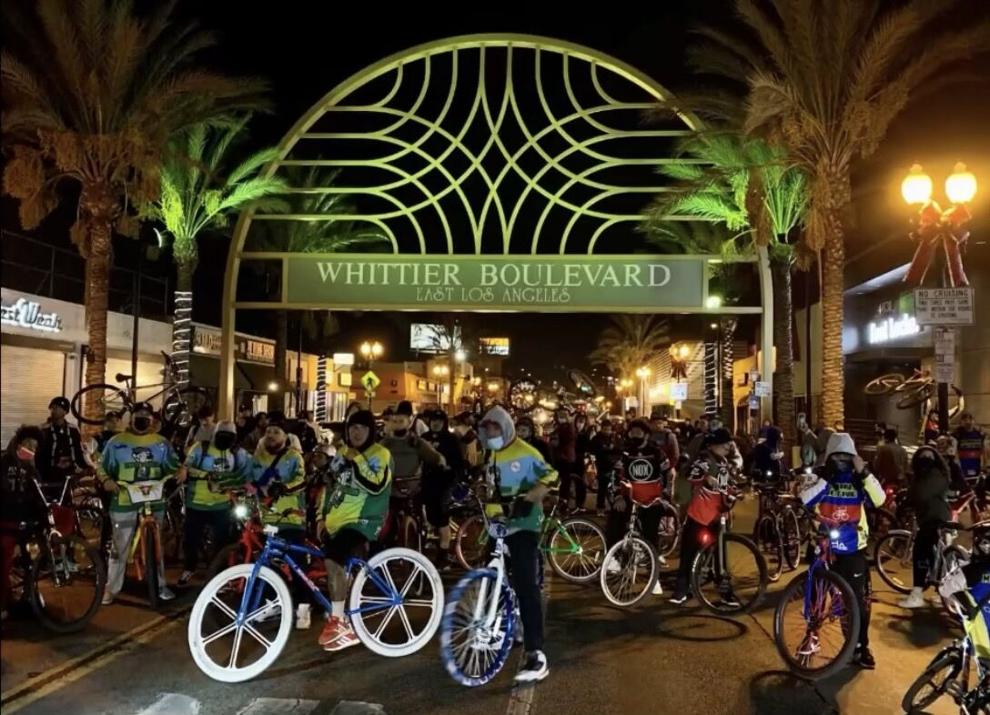 Esa imagen es compartida en una cuenta de Instagram con cerca de 2,500 seguidores donde anuncian los próximos paseos – en la presentación, junto al eslogan "Di menos, haz más".
En los paseos y al llegar al final, los Activos se paran en las tienditas de la zona o los puestos de tacos – y los adultos terminan pagando lo que consumen los chicos que no van acompañados.
"Es todo vibras positivas", dijo Richard. "Lo principal es básicamente poder ayudar a los pequeños negocios, especialmente ahora que es cuando más lo necesitan".
Algunos de esos negocios ahora son patrocinadores que han pagado para poner sus logotipos en las playeras del grupo. El plan para el 2021, dijeron los primos, es crecer el grupo.
"Lo que me gusta es que nos ha dado la oportunidad de relacionarnos con otras personas", dijo Danny. "¿Quién sabe dónde terminaremos? El cielo es el límite".
---
RECURSOS Y ACTUALIZACIONES DEL COVID-19
Casos en East LA sobrepasan la marca de los 12,000
En el día en que el condado de Los Ángeles reportó su mayor cifra de muertes relacionadas a COVID-19 desde el verano y con las cifras de hospitalizaciones continúan en alza constante, el Este de Los Ángeles alcanzó y pasó la marca terrible de los 12,000 casos.
Hubo más de 1,600 casos nuevos reportados en el Este de Los Ángeles desde el martes pasado, y el promedio semanal de nuevos casos diarios se elevó la semana pasada a 225 – un alza tremenda en comparación con el promedio semanal anterior de 156. El viernes pasado se recibió la cifra mayor de nuevos casos diarios: 320.
Estas son las más recientes cifras en el Este de LA:
243 nuevos casos fueron reportados el martes.
Hasta el martes, un total de 12,055  casos han sido reportados en el vecindario.
En los últimos siete días, nueve nuevos decesos han sido reportados. La cifra total de decesos es ahora 140.
Suspendidas de nuevo las multas por estacionamiento
Debido a la más reciente orden de permanecer en casa, el departamento del alguacil ha vuelto a suspender las multas por estacionamiento en áreas de barrida de calle y placas vencidas en las áreas no incorporadas del condado, incluyendo East LA, reportó The Eastsider. 
Los vehículos con placas vencidas o estacionados donde se avisa que pasará el camión barredor no serán multados, pero sí aquellos que bloqueen la entrada de autos o las bocas de incendio, que se estacionen en zonas rojas o para bomberos, o en espacios para discapacitados.
---
NOTITAS BREVES
Desacreditan 'milagro' del mural de La Milagrosa
Un lector de la columna de la semana pasada nos escribió para alertarnos de que el milagro que se le atribuye al mural Guadalupano en un muro del mercado La Milagrosa no pudo haber sucedido tal y como contó en un artículo de LA Times que citamos. Para empezar, el mural no estaba ahí en los años 60, nos dijo.
"Ese es un mural muy especial", dijo Raul Baeza, uno de media docena de chicos del vecindario que lo pintaron en 1975 o '76. Joe Martínez, un ferviente vecino conocido como "el tío Joe' que reunía a los chicos para rezar el rosario en su hogar, lo diseñó. El mural cubría todo el muro e incluía siluetas de los jóvenes pintores.
El tío Joe ahora tiene 90 y tantos años. La hermana de Baeza lo fotografió recientemente, dejándole flores a la virgen del mural.
ELAWC recibe $2.5 millones para ayudar a personas sin hogar
El East Los Angeles Women's Center ha recibido una dotación de $2.5 millones del Day 1 Family Fund, que ayuda a ONGs que luchan por las personas sin hogar. "Esta dotación representa una oportunidad de transformación para el programa de vivienda de ELAWC," dijo la directora ejecutiva Barbara Kappos. "Llega en un momento crítico dentro de la pandemia."
ELAWC usará los fondos "para ayudar a familias sin techo alcanzar seguridad; proveer vivienda temporal o de transición, y proveer a las familias una ruta a la vivienda permanente".
Líneas de Metro eliminadas o alteradas
Dos líneas de autobús y una de microbús que cruzan East LA han sido eliminadas o alteradas como parte de una revisión de todo el sistema que entró en efecto el domingo, reportó The Eastsider. Se supone que los cambios mejoren la frecuencia y el servicios de los buses.
Entre los cambios:
La línea Metro Rapid 762, que corría por el bulevar Atlantic, ha sido reemplazada por la línea 260.
La línea 262 continuará corriendo por la Arizona y Mednick, pero la porción de la ruta que va de Lincoln Heights a South Pasadena ha sido alterada.
El microbús 665 que inicia su ruta en Cal State LA y pasa por City Terrace y Boyle Heights ahora se detendrá en la Indiana y no continuará por el segmento de Olympic en dirección oeste.
---
¡Gracias por leer el boletín East LA Semanal!
En este feriado de Acción de Gracias, estamos especialmente agradecidos de aquellos lectores que han expresado su apoyo, hecho sugerencias y hasta enviado sus críticas. Les deseamos a usted y su familia un feriado feliz y seguro. Y no se olvide de contactarme con sus ideas, preguntas y sugerencias: antonio@theeastsiderla.com.
¡Hasta la semana próxima!
Antonio Mejías-Rentas