Bienvenido al Boletín East LA Semanal
En este número, hablamos con mujeres de East Los que suplementan sus ingresos familiares vendiendo sus mejores postres en redes sociales; también damos una mirada a la historia de la Parroquia la Soledad y reportamos sobre una estrella de Hollywood que trajo sus tacos del oeste a familias del este.
Apreciamos sus comentarios. Favor de contactarme con sus ideas y sugerencias al correo: antonio@theeastsiderla.com
Antonio Mejías-Rentas, Editor | East LA Semanal
Empresarias de East LA venden sus dulces tentaciones para las fiestas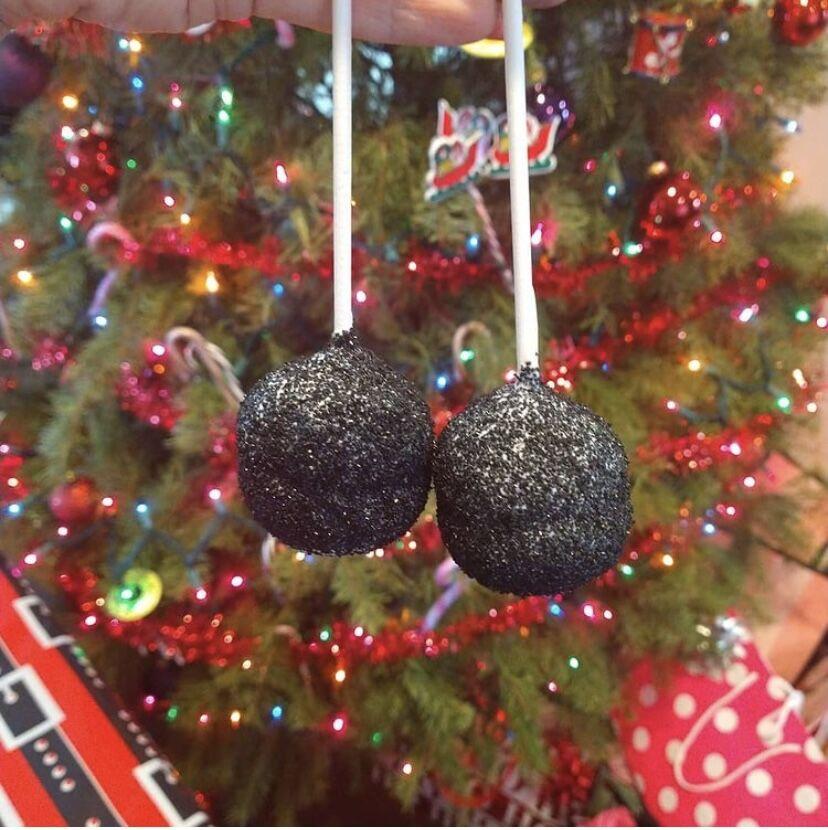 Ya sea que esté buscando un regalo de último minuto o un postre sin complicaciones para su pequeña y segura cena navideña –o si simplemente le gustan los dulces– hay un número de reposteras y panaderas caseras que tienen lo que está deseando. Desde las tradicionales y artísticas gelatinas hasta los "brownies", "cupcakes" y "cake pops", estas empresarias están ofreciendo sus dulces confecciones en sus redes sociales para satisfacer un mercado "nicho" y a la misma vez ayudar a balancear su presupuesto familiar.
En East LA Sweets and Treats, los "Cocoa Bombs" están entre los más solicitados esta semana. Son esferas de chocolate que se dejan caer como bombas en leche caliente, para producir una rica bebida de cacao, y la dueña Raquel Avelino dice que ha vendido más de 1,000 en el último mes. El sabor más popular es el chocolate con menta.
Avelino, administradora de recursos humanos en una empresa de seguridad en Whittier, comenzó su negocio en su cocina y comedor del Este de Los Ángeles hace tres meses, como una forma de mantenerse ocupada después del trabajo. La madre soltera de tres adolescentes había vendido sus dulces anteriormente, y sus familiares y amigos le recomendaron que abriera un negocio.
"Me gusta hacerlo, me mantiene ocupada", dijo la empresaria, añadiendo que parte de su éxito es que sus precios son competitivos. "Son muy baratos, y si ayudan a traerme un ingreso adicional para mis hijos, mejor todavía".
Aunque sus productos más populares son de chocolates – fresas cubiertas, "brownies" y "cake pops" – a Avelino le gustan más los sabores de dulces mexicanos, como sus manzanas cubiertas de tamarindo y chamoy.
Sus productos son estrictamente para recoger y ella tomará órdenes esta semana hasta Nochebuena.
Yuli Elizabeth Campos también es una madre de tres ocupada que suplementa su ingreso familiar vendiendo deliciosas gelatinas y otros postres inspirados en recetas familiares. Por una emergencia familiar hace dos años, se vio forzada a comenzar a vender su popular gelatina de tres leches a sus amigos. Le fue tan bien que decidió ofrecerlas en Facebook, y creó su negocio Rainbow Jello Aviña.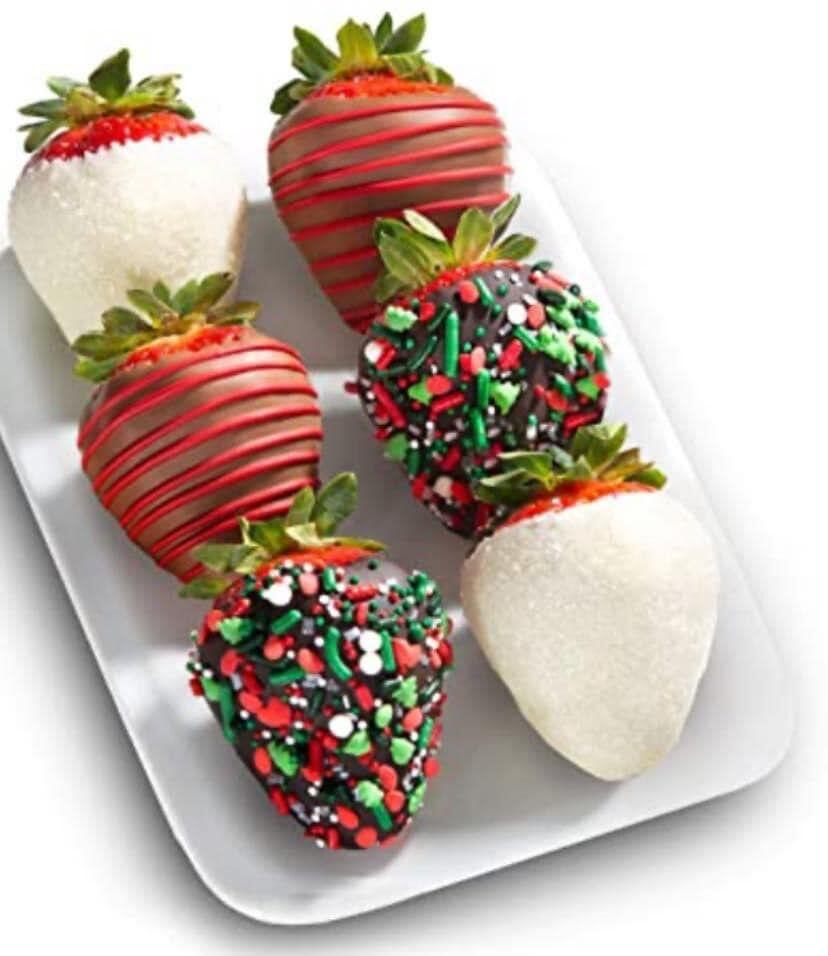 La receta de la gelatina de tres leches de su madre – y una de arroz con tres leches, de su cuñada – están todavía entre las que más venden, aunque ella ha expandido su repertorio culinario tomando clases por internet.
Cuando su esposo se quedó desempleado temporalmente por la pandemia, ella comenzó a vender donas rellenas de crema. "Me tuve que reinventar", dijo Campos. "Poco a poco me he estado capacitando para ofrecer a mis clientes lo que piden.".
Campos sí hace entregas, pero ya no está tomando órdenes para la Navidad. Volverá a tomarlas el 26.
Tanto Avelino como Campos toman órdenes especiales al gusto del cliente.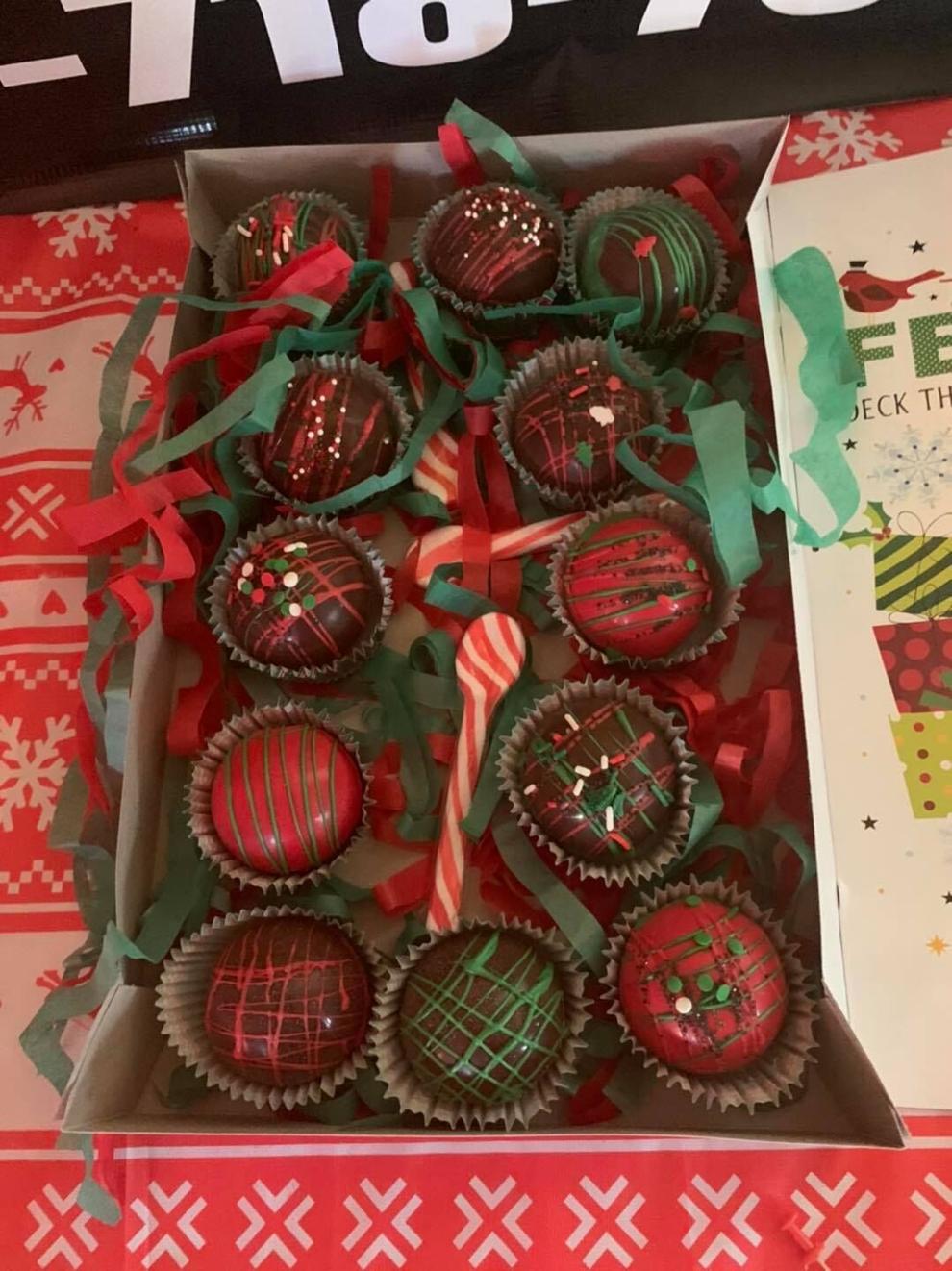 Otra dulce opción en East LA es Bears and Bells Baked Goods, que esta temporada tuvo éxito con sus paquetes de galletas DIY (hágalo usted mismo), completo con las galletas horneadas y complementos para decorarlas. La repostera de East LA Annie Flores, quien comenzó su negocio casero para poder pagar las cuentas médicas de su perro, también hace panes dulces. Hace entregas, pero ya es muy tarde para ordenar antes de Navidad. 
---
RECURSOS Y ACTUALIZACIONES DEL COVID-19
Nuevas cifras altas en East LA esta semana
A la vez que el condado de Los Ángeles cruzó la marca de 600,000 casos de infecciones de coronavirus esta semana, y sobrepasó la cifra de 9,000 muertes confirmadas a causa de COVID-19 el martes, el alza dramática en casos en Este de Los Ángeles hizo que una oficial electa pidiera a los residentes que se queden en casa durante las fiestas.
"Los casos de COVID-19 se están elevando en comunidades como East LA", dijo la supervisora Hilda Solís en un comunidad emitido el lunes. "Al acercarnos a la Navidad, es urgente que todos cancelen sus planes de reunirse con otros fuera del hogar. Esto salvará muchas vidas".
Esta semana, la cifra de casos en East LA sobrepasó la marca de los 14,000 y se reportaron casi 2,300 nuevos casos desde el pasado martes. El promedio semanal de nuevos casos diarios se alzó la semana pasada a 323 - en comparación con el promedio de 225 la semana anterior. Una nueva cifra récord de nuevos casos diarios se reportó el miércoles 16: 578.
Estas son las más recientes cifras en el Este de LA:
239 nuevos casos fueron reportados el martes.
Hasta el martes, un total de 14,346  casos han sido reportados en el vecindario.
En los últimos siete días, 16 nuevos decesos han sido reportados. La cifra total de decesos es ahora 156. 
---
NOTITAS BREVES
Danny Trejo entrega tacos con su nombre a necesitados de East LA
El actor de Hollywood y dueño de restaurantes Danny Trejo ayudó a entregar 800 "taco bowls" (platos de tacos) a residentes del Este de Los Ángeles en un evento la semana pasada patrocinado por The Everest Foundation. La distribución a personas en autos en el Centro Cívico de East LA incluyó a trabajadores esenciales de organizaciones basadas en el centro cívico – el Centro de Salud Roybal, Soledad Enrichment Action Gang Intervention Program y Proyecto Child Health Care. Fox News reportó que parte de la comida vino de Trejo's Tacos, la cadena de restaurantes en el oeste de la ciudad del actor de 76 años, estrella de cintas como "Con Air" y "Desperado."
La entrega de tacos el jueves fue una de varios eventos de entrega a autos realizados este mes en el Centro Cívico – todos con la asistencia de la supervisora Hilda Solís. El lunes hubo un evento de fórmula para bebés y antes hubo otro de entrega de juguetes, pero no fueron abiertos al público. Los artículos fueron entregados a ONGs previamente seleccionadas en el distrito 1 de supervisores.
Cumple 95 años Nuestra Señora de la Soledad
La Iglesia de Nuestra Señora de la Soledad, que tuvo un papel importante en el movimiento de justicia social de la década de 1970, cumple su nonagésimo quinto aniversario esta semana. Según LA Conservancy, la iglesia en la César Chávez con McDonnell, cerca del complejo residencial Maravilla, tuvo su primer servicio religioso el 25 de diciembre de 1925. Se cree que el mismo César Chávez se reunió con los curas claretianos en el sótano de la iglesia – uno de ellos, el Padre Lis Olivares, se convirtió en líder de la ong United Neighborhood Organization, que luchó por más vivienda asequible y la prevención de la violencia y la adicción a drogas.
A principios de siglo los claretianos entregaron la iglesia a la orden mexicana Misioneros Servidores de la Palabra. La iglesia principalmente sirve a feligreses hispanohablantes que la conocen como la Parroquia la Soledad.
Tamaleros del Este pierden ventas en las fiestas
Las ventas de tamales se desplomaron en la temporada de fiestas por las restricciones a las grandes reuniones, según un artículo de Los Angeles Times que citó al dueño de Liliana's Tamales en East Los Angeles. "Dependo principalmente de las familias que se reúnen y ordenan de dos a tres docenas de tamales", dijo Juan Manuel Santoyo, que es también propietario del Liliana's más pequeño en Boyle Heights."Pero le han prohibido a la gente que se reúna y como resultado, no tendremos esas ventas". Él dijo que sus restaurantes este año vendieron un 50% menos de lo que normalmente venden el Día de Acción de Gracias.
---
CRIMEN/SEGURIDAD
Tiroteo del lunes deja a uno muerto, uno herido
Las autoridades identificaron a un hombre que murió el lunes por la noche en un tiroteo en East LA como David Castillo, de 22 años, reportó The Eastsider. Una segunda víctima, un hombre de 30 años, resultó herido en el tiroteo ocurrido cerca de las 5:30 p.m. en la cuadra 5600 def Via Corona Avenue cerca de Beverly Boulevard. Un portavoz del Sheriff dijo que las víctimas fueron halladas con heridas de bala. Castillo falleció en la escena y l otro hombre no identificado fue llevado a un hospital para ser sometido a cirugía. No se han hecho arrestos ni divulgado más detalles. Una investigación continúa.
El tiroteo fatal del lunes produjo el décimo noveno homicidio reportado en el Este de Los Ángeles en lo que va del año – más del doble de los 9 reportados en 2019, según el Los Angeles Times Homicide Report.
---
¡Gracias por leer el boletín East LA Semanal!
El Boletín Semanal tomará un descanso la semana próxima, así es que esta será nuestra última columna de 2020. A pesar de las dificultades de este año, disfrutamos charlar con nuestros vecinos y encontrar grandes historias para compartir – y esperamos volver a hacerlo en el 2021. No se olvide de contactarme con sus ideas, preguntas y sugerencias: antonio@theeastsiderla.com.
¡Hasta enero!
Antonio Mejías-Rentas