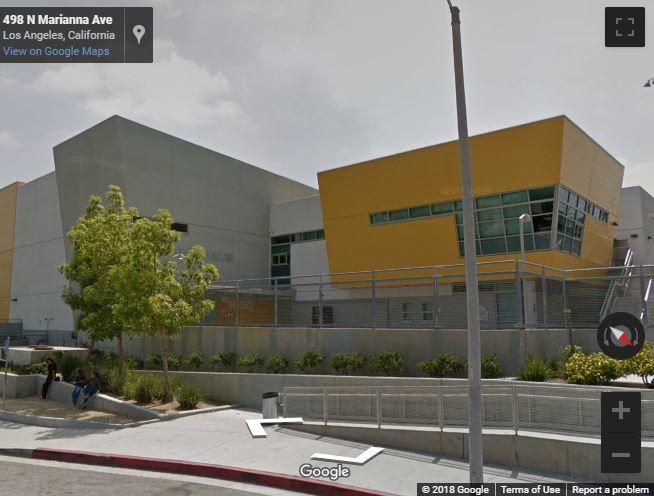 East Los Angeles -- A man wielding a 3-foot-long sword was fatally shot this morning by deputies after he was chased on to the campus of Esteban E. Torres High School, officials said.
According to the sheriff's office, the man refused orders to drop the weapon and advanced toward one of the deputies, leading to the shooting. School police say students were in class at the time, but counselors will be made available to any students or staff who may have witnessed or heard the shooting.
Paramedics pronounced the suspect dead at the scene, according to the Los Angeles County Fire Department, which reported that no deputies or students were injured.
The incident began about 45 minutes earlier when deputies received two 911 calls of a "family disturbance, violation of a restraining order" from a residence about four blocks north of the school in the 900 block of Miller Avenue, according to a statement from L.A. County Sheriff's Department
Upon arriving, deputies immediately saw the suspect standing outside the residence holding an approximate three-foot-long sword. The deputies gave the suspect several orders to drop the sword and to cooperate, however the suspect refused to comply and ran from the scene.
The deputies chased the suspect onto the campus and into a parking lot, where the suspect was once again ordered to drop the sword.  The man was shot when he headed in the direction of one of the deputies wielding the sword in the air, said the LASD statement.
The school in the 4200 block of Dozier Street was placed on lockdown while an investigation was conducted, according to the Los Angeles Unified School District's police department.
"All students and staff are safe," school police said in a statement about 10 a.m. "We want to assure our LAUSD community that we do not have an active shooter threat. At this time, Torres High School continues to be on lockdown. The neighboring schools are not affected and are operating within normal school operations."
Photos posted on Instagram appear to show a body near benches and tables off the school's main entrance on Dozier Street.
Shots fired on the campus of Torres high pic.twitter.com/Hz93MBmHmc

— EL CHISMOSO (@elchismoso323) November 13, 2019