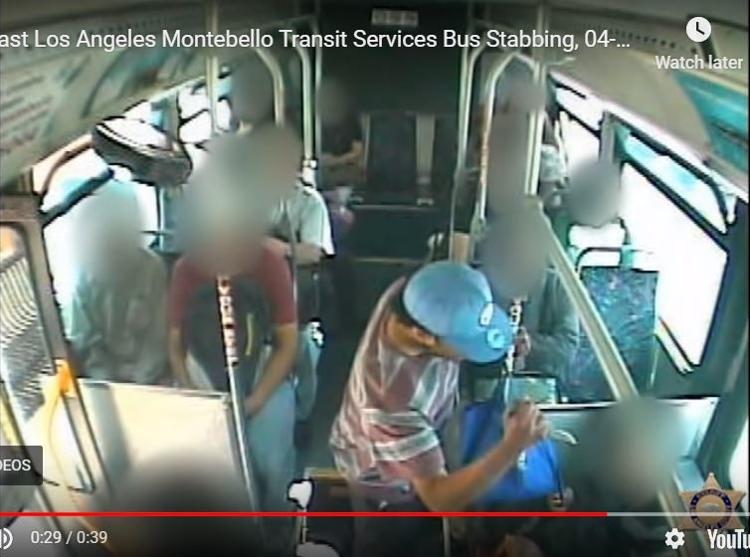 East Los Angeles -- The man who fatally stabbed a college student while riding on a bus last year was convicted of first degree murder on Monday, authorities said.
Surveillance video taken on a Montebello bus the morning of April 8, 2018, shows when Manuel Ortiz Jr., aka Chubbs, lunged toward a seated passenger with a knife, stabbing him multiple times in the upper torso as the bus traveled through the 5700 block of Whittier Boulevard.
Ortiz was arrested 3 days later following the release of the surveillance footage by the Los Angeles County Sheriff's Department.
The victim, 22-year-old Austin Zavala, was left in critical condition after being stabbed in the head. He died two months later as a result of his injuries.
Prosecutors did not provide a motive for the attack, according to MyNewsLA.com.
"Austin Zavala was sitting on a bus on his way to college … when the human being at the end of this table committed this cowardly act," prosecutor Marlene Martinez told the jury.
Zavala was a student at East L.A. College, where he was studying accounting, according to the college newspaper, Campus News.
The jury found Ortiz guilty of first-degree murder Monday, said Paul Eakins, spokesperson for the district attorney's office. Ortiz's sentencing is scheduled for October 4.