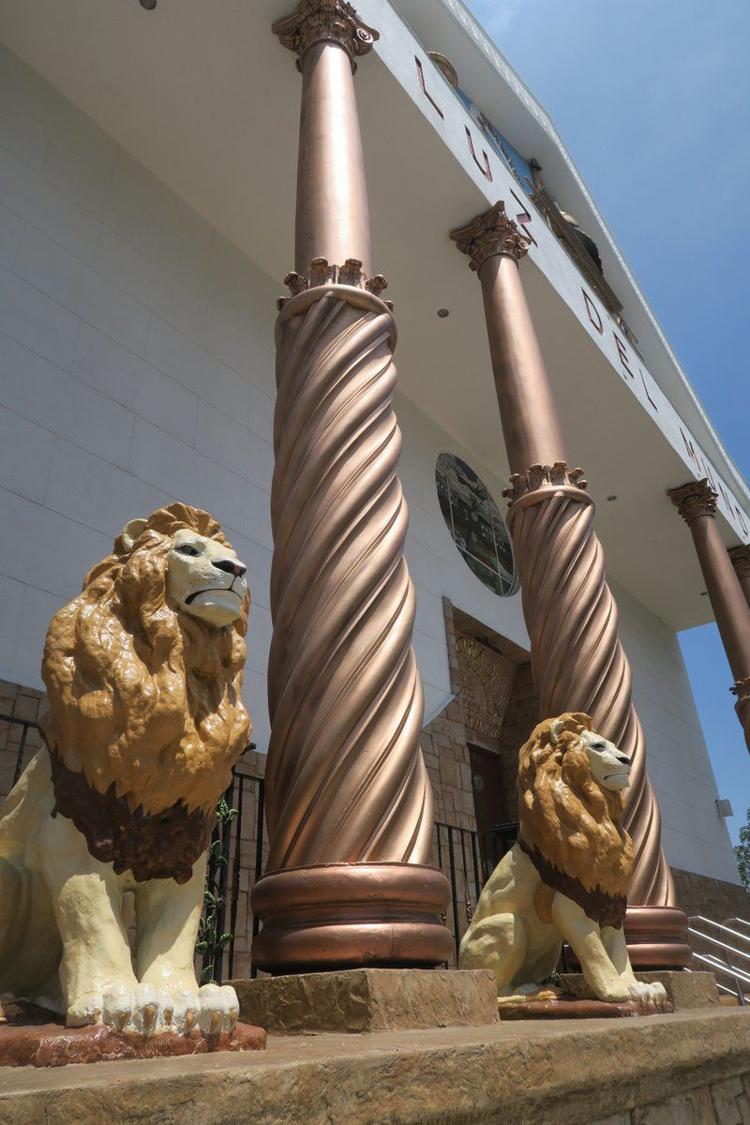 EAST LOS ANGELES -- Fronted with a row of lion statues and towering bronze-colored columns, the local temple of La Luz del Mundo at 1st Street and Arizona Avenue rises prominently above the surrounding homes, a source of pride for the parishioners of the evangelical church based in Mexico.
But now the parishioners in East L.A. and others around the world are dealing with the news that their spiritual leader, Naason Joaquín García, who is known as "the Apostle," was arrested in Los Angeles on numerous sex crime charges. The alleged crimes -- including human trafficking, production of child pornography, and the rape of a minor -- were committed in Southern California, according to State Attorney General Xavier Becerra.
The criminal complaint announced on Tuesday alleges that García and his co-defendants committed 26 felonies in Southern California over a period of approximately four years. García and his co-defendants allegedly coerced victims into performing sexual acts by telling them that if they went against any of his desires or wishes as "the Apostle," that they were going against God,  according to the department.
"Crimes like those alleged in this complaint have no place in our society. Period," said Becerra in a statement. "We must not turn a blind eye to sexual violence and trafficking in our state."
The church in a statement "categorically rejects each and every allegation made against" Garcia. "By consequence, we trust that these unsubstantiated allegations do not degenerate into religious intolerance and discriminatory acts against the membership of the church."
García served as a minister in Southern California but it's not clear if he ever worked at the church in East Los Angeles, which overlooks the westbound 60 Freeway.  Last month, a Facebook video appears to show members of the East L.A. congregation taking to the church rooftop to celebrate Garcia's 50th birthday. He also addressed the congregation during a visit in January 2016.
A video posted on Vimeo includes old photos of the church in East Los Angeles.
East Los Angeles, CA from CCB USA on Vimeo.