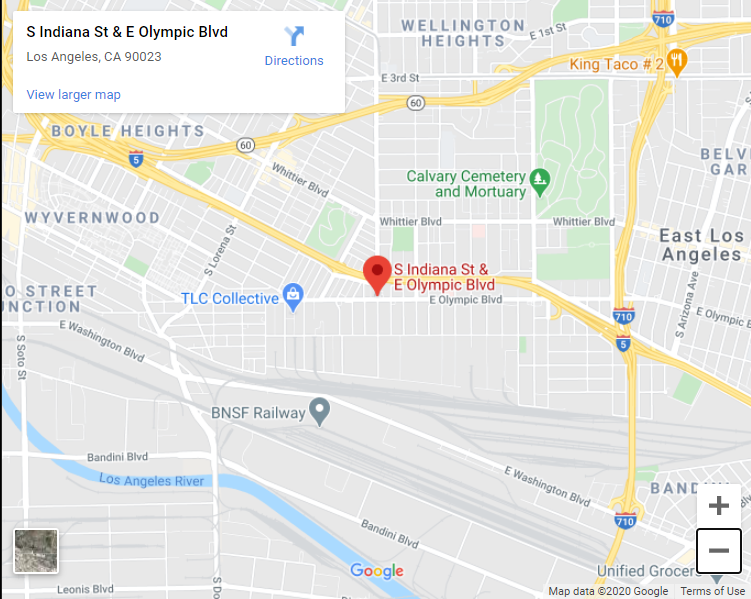 East Los Angeles -- A man and woman were shot to death Saturday night.
The shooting was reported at 7:30 p.m. in the 3900 block of East Olympic Boulevard, according to Deputy Grace Medrano of the Sheriff's Information Bureau.
The victims were found unconscious in a parking lot near Olympic Boulevard and Indiana Street. Both were suffering from apparent gunshot wounds.
The male victim, whose identity is unknown, was pronounced dead at the scene. The female victim, also unknown, was transported to a local hospital where she was pronounced dead.
There is no suspect description at this time. The murder weapon remains outstanding. It is unknown if this shooting is gang related.
Homicide detectives were conducting a crime scene investigation, Medrano said.
Anyone with information was asked to call homicide detectives at 323- 890-5500 or Crime Stoppers at 800-222-TIPS (8477).
A Note From The Publisher
Community News Matters: Support The Eastsider Fall Fundraiser
Thank you to all the readers who helped us get through the past six months by donating and becoming Eastsider sponsors. Your generosity, along with a grant from Facebook, allowed us to continue bringing you breaking news, features and extensive coronavirus coverage.
But we still need your help. To continue producing this website, we will need to rely much more heavily than in the past on support from readers like you. For that reason, The Eastsider has launched a fall fundraiser.
Please consider giving so that we can keep the Eastsider appearing on your phone, laptop and desktop computer. We're determined to keep you informed and connected to your community.
Please make your contribution by filling out the form below or click or tap here.
Sincerely,
Jesús Sanchez, Publisher