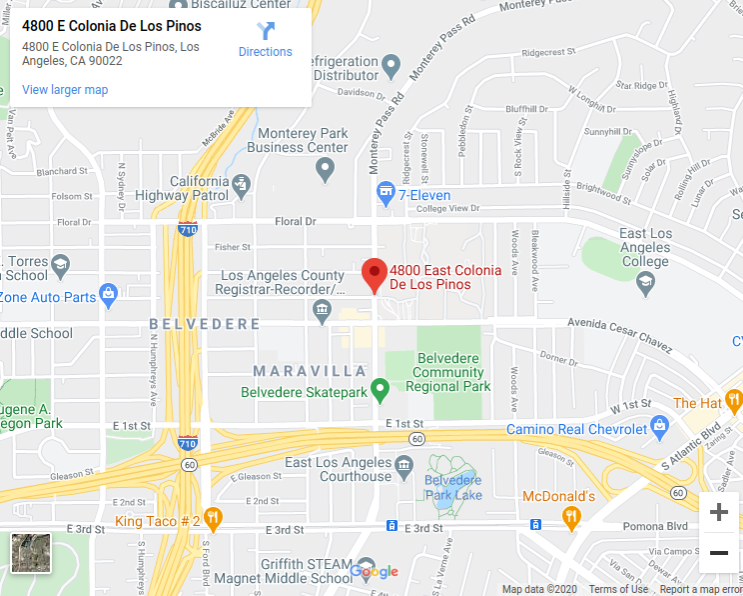 East Los Angeles -- A man with gunshot wounds found in a vehicle early this morning died later at a hospital, authorities said. The shooter remains on the loose.
Deputies from the East Los Angeles Sheriff's station responded to the 4800 block of Colonia De Los Pinos at 12:10 a.m. for a call of a gunshot victim, according to Deputy James Nagao of the Los Angeles County Sheriff's Department.
When they arrived at the scene, deputies found the wounded man and removed him from inside the vehicle. He was taken to a hospital where he was pronounced dead, Nagao said.
The name of the victim was not disclosed. No other details were immediately available.
It's the second homicide of the month in East L.A. On Oct. 8, a man found lying on a street suffering from blunt force trauma died from his injuries.
A Note From The Publisher
Community News Matters: Support The Eastsider Fall Fundraiser
Thank you to all the readers who helped us get through the past six months by donating and becoming Eastsider sponsors. Your generosity, along with a grant from Facebook, allowed us to continue bringing you breaking news, features and extensive coronavirus coverage.
But we still need your help. To continue producing this website, we will need to rely much more heavily than in the past on support from readers like you. For that reason, The Eastsider has launched a fall fundraiser.
Please consider giving so that we can keep the Eastsider appearing on your phone, laptop and desktop computer. We're determined to keep you informed and connected to your community.
Please make your contribution by filling out the form below or click or tap here.
Sincerely,
Jesús Sanchez, Publisher