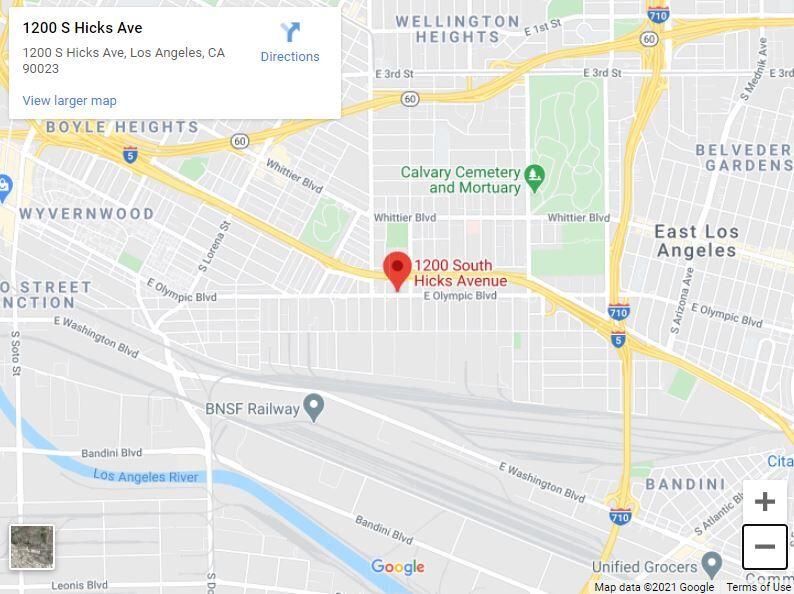 East Los Angeles - A man was shot to death early Monday morning in the 1200 block of South Hicks Avenue, according to the LA County Sheriff's Department.
The shooting was reported just before 3 a.m., said Deputy Tracy Koerner of the Sheriff's Information Bureau.
The victim was pronounced dead at the scene, Koerner said.
CBS2 reported that the victim was found inside a pick up truck that had crashed.
Anyone with information was asked to call detectives at 323-890-5500 or Crime Stoppers at 800-222-TIPS (8477).
Update @ 12:01 pm: California Highway Patrol officers responding to reports of a crash found a victim with multiple gunshot wounds in the upper torso in the driver seat of a vehicle.  The victim, a 19 year-old male Latino, was pronounced dead at the scene.
Detectives are continuing to search for witness and are canvassing the area for possible video surveillance cameras.
Update @ 1:35 pm, Tuesday: Authorities have identified the 19-year-old victim as Juan Pelayo of Los Angeles
No description of a suspect or vehicle has been released, nor have sheriff's investigators commented on a motive for the shooting.