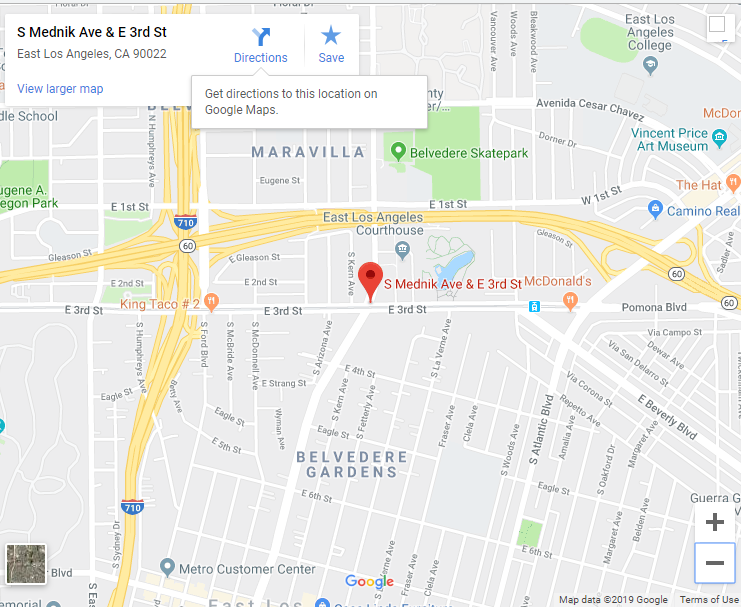 EAST LOS ANGELES  -- An 87 year-old man was killed late Sunday afternoon when he was struck by a minivan while crossing the street in his electric scooter inside a crosswalk, authorities said.
The collision was reported at 5:10 p.m. Sunday at Third Street and Mednik Avenue, California Highway Patrol Officer E. Arroyo said.
The Los Angeles man was crossing Third Street when he was struck by a westbound 2002 Honda Odyssey driven by a 40-year-old Los Angeles man, Arroyo said.
The victim was taken to a trauma center, Los Angeles County Fire Department Dispatch Supervisor Miguel Ornelas said.
A witness told fire officials the man was on a "power scooter," Ornelas said.
The man died at the hospital, Arroyo said. His name has not been released pending family notification.
Alcohol or drugs were not believed a factor in the crash, which remained under investigation, Arroyo said.