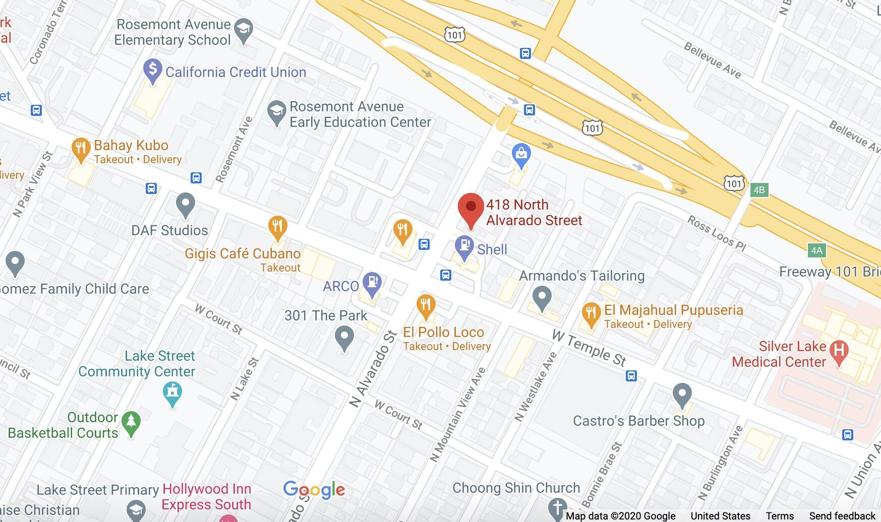 Echo Park - Plans for a 73-unit development on north Alvarado Street have made it through the L.A. Planning Commission, which approved a project on Thursday that is larger and more dense than would normally allowed.
The five-story mixed-used project at 418-430 N. Alvarado Street - just south of the 101 Freeway - will be approximately 52,000 square feet, including 500 square feet of ground-floor commercial space. The project will also contain 81 parking spaces. 
Six of the units will be set aside for low-income tenants for a period of 55 years. As a result, the project was granted a "density bonus"  to increase its height beyond the normal 3-story limit.
---
A Note From The Publisher
Community News Matters: Support The Eastsider Fall Fundraiser
Thank you to all the readers who helped us get through the past six months by donating and becoming Eastsider sponsors. Your generosity, along with a grant from Facebook, allowed us to continue bringing you breaking news, features and extensive coronavirus coverage.
But we still need your help. To continue producing this website, we will need to rely much more heavily than in the past on support from readers like you. For that reason, The Eastsider has launched a fall fundraiser.
Please consider giving so that we can keep the Eastsider appearing on your phone, laptop and desktop computer. We're determined to keep you informed and connected to your community.
Please make your contribution by filling out the form below or click or tap here.
Sincerely,
Jesús Sanchez, Publisher