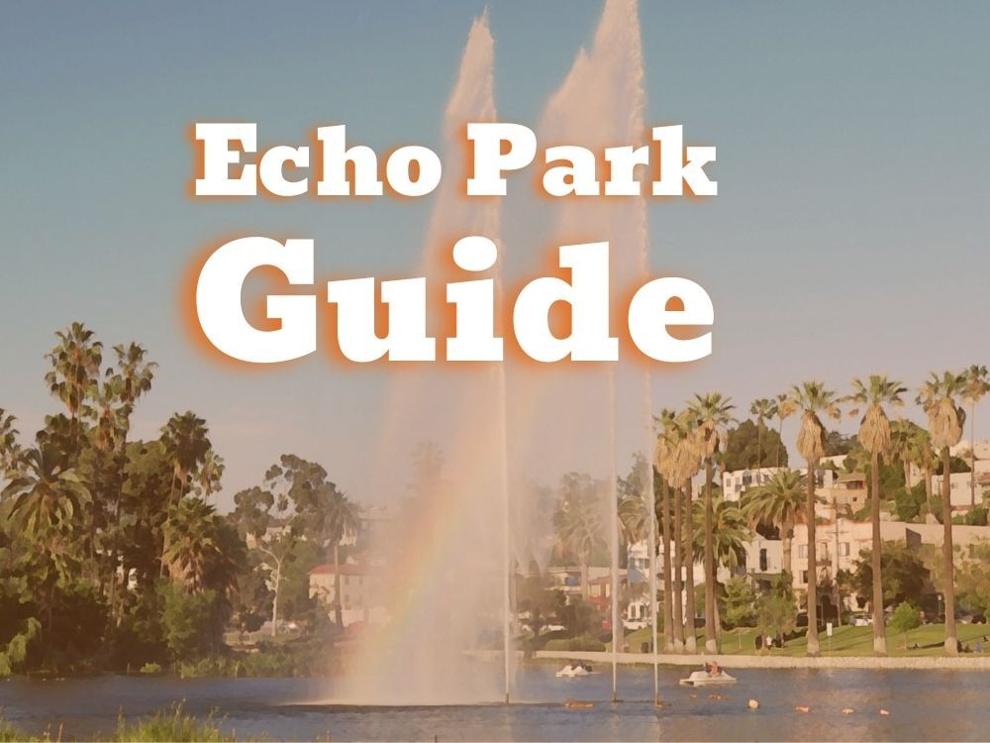 We encourage you to patronize our local restaurants, shops and businesses. Please contact the businesses about any last-minute changes to their hours and offerings.
This guide is a work in progress. Go here to add your business to the guide or go here to update your business info.
---
Neighborhood Tip
-- From resident Jenny Burman
"I like to get a cup of coffee at Valerie on EP Ave and walk up an down Echo Park Ave, turning sometimes to walk up one of the stair streets. Elysian Park is the most obvious place for walking, on the loop that runs for a short while parallel to Park Drive. I also like walking around the lake with coffee from the cafe at the boat house."
---
Food & Drink
Bahia Nightclub and Restaurant 
Latin food 
Outdoor Seating & Online Ordering
Wed and Thurs: 5pm til 10pm | Fri and Sat: 5pm til midnight 
213-250-4313 
1130 W Sunset Blvd
10% off any meal. Offer ends April 1, 2021.
---
Record store and all vegan coffee shop selling pastries and food. 
7am-7pm, Takeout
IG: @cosmicvinyl
213-568-3113
2149 W Sunset Blvd
---
Delivery & Takeout
Pre purchase a boba drink to provide a free drink to me medical and essential service workers under the Pay It Forward program.
11:30AM - Close
(213) 278-0689
1555 W Sunset Blvd.
---
Organic Sandwiches, Bowls, Juices & Smoothies
7am - 7pm
2135370680
IG: @glowingjuices
1557 Echo Park Ave
Free Reusable Tote Bag when you spend $50
---
Fresh Pasta Delivered Weekly
Delivery every Sunday between 4pm - 6pm
Delivers to Echo Park, Silver Lake, Atwater, Los Feliz and Highland Park
(213)595-5018
1957 Vestal Ave
5% off your first order Put "Eastsider" in your delivery notes
---
Takeout Only
Sunday - Wednesday: 11AM - 11PM | Thursday - Saturday: 11AM - 1AM
(213) 915-0257
1533 W Sunset Blvd
---
Delivery & Takeout 
For Delivery: Order Online at masaofechopark.com
For Take Out: Order Online at masaofechopark.com or just give us a call!
25% Medical Professional First Responder Discount
Open Wednesday - Sunday 11AM - 10PM
(213) 989-1558
1800 Sunset Blvd
---
Echo Park's Neighborhood Pub! (Serving vegan and non-vegan food for everyone in the community to enjoy!)
Weekdays: Mon - Fri: 4pm - 10pm 
Weekends: Sat - Sun: 11am - 10pm
213-483-2337
IG/FB: @mohawkla
2141 W Sunset Blvd
All Day Happy Hour on Tuesdays!
---
Takeout & Delivery (order in person or online, delivery via Caviar)
Offering 12 oz whole bean daily fresh roasted coffee bags. Fast Hot / Iced Espresso Drinks!
Weekdays 7AM - 4PM | Weekend 8AM - 4PM
(323) 989-1027
1728 Glendale Boulevard #5
---
Wednesday - Friday 3PM - 9PM | Saturday & Sunday 9AM - 9PM
Open for deliveries, takeout
Order at OstrichFarmLA.com
(213) 537-0658
1525 W. Sunset Blvd.
---
Takeout & Delivery
213) 413-0800
922 N Alvarado St Ste C
---
Coffee, breakfast, sandwiches
Patio Seating & Takeout
Monday - Friday 9AM - 4PM | Saturday - Sunday 9AM - 3PM
213-413-CAFE (2233)
1166 Glendale Blvd
---
Delivery and Takeout
SPECIAL OFFER: Now selling half pizzas
Sunday - Thursday: 4:30PM - 9PM | Friday - Saturday: 4:30PM - 10PM
(213) 281-9753
1818 W Sunset Blvd
---
Frozen Yogurt Store (organic & vegan)
Delivery via Postmates & Grubhub, or Takeout
M - F: 1pm - 10pm and Sat & Sun: 12pm - 10pm
213-318-5500
2211 W. Sunset Blvd.
---
Fitness
yoga, pilates, sculpt, hiit
7am-9pm (virtual & outdoor)
1755 Glendale Boulevard
Special deal for Eastsider readers: https://modoyogala.uscreen.io/ (7 days free on our Virtual Studio)
---
Offering 100+ yoga and fitness classes online via Zoom that run from as early as 7 am to as late 10:30 pm.
---
Fitness studio for personal training 
By appointment 7 days/week (Virtual and in-person personal training)
305 Glendale Blvd.
Deal: 50% off first workout until July 1
---
Markets
Open: 7 am to 11 pm
Courtesy Hours: 6 am to 7 am for seniors 65+ and the immune suppressed
Deal: 10% off all supplements for seniors
Delivery: Available through Postmates
Store access may be limited at times
---
Services
People First Technology Support - Network Support for Business
8am-8pm
(310) 213-1000
1529 Marsden Street
First Support Hour $69 ($100 off)
---
Recording, rehearsal, production studios
24 Hours (by appointment)
213-640-7449
1307 Portia Street
---
Stores
A bookstore at the intersection of literature and art
Tuesday-Sunday 10am-6pm
213-604-3953
IG: @despairbooks 
1543 Echo Park Ave
---
Artisan Jams, Coffee & Pantry Items
323-364-JAMS
Online Business
10% off your 1st purchase with code: EASTSIDER
---
Vintage Clothing and Accessories
213-413-2143
1202 N. Alvarado St.
Free frog patch with mention!
---
Vinyl, Vintage Clothing & Barber shop
Tues - Sun: 1 pm - 7 pm
323-668-2088
FB/IG: @sickcityrecords
1381 W Sunset Blvd
---
Bookstore is open for browsing.
Open everyday from 10 am to 9 pm
213.413.3733
News at storiesla.com
1716 W Sunset Blvd
---
Natural wine, sandwiches, bread, pantry
Tues - Sun: 12 pm - 8 pm / Mon: CLOSED
213-995-6090
1507 Echo Park Ave
---
Not in the Echo Park Guide?
Go here to add your  business to the guide or go here to update your business info.