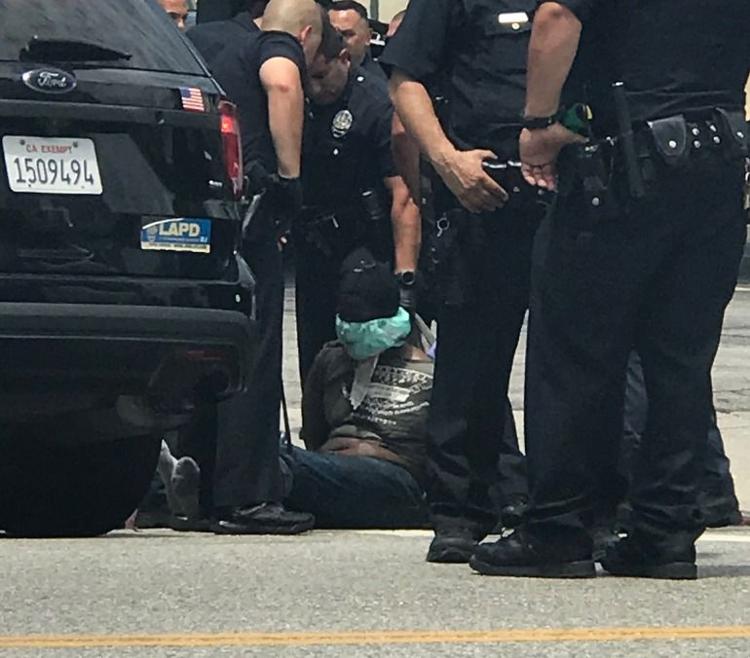 Echo Park -- Police apprehended a man this afternoon after receiving reports that he allegedly was throwing bottles at passerby and attempted to break a restaurant window as he made his way through the heart of the neighborhood's business district. 
Police received numerous calls regarding the suspect beginning shortly after 1 pm as he was near Echo Park Avenue and Sunset Boulevard, said LAPD spokesman Jeff Lee. At one point he attempted to break a window in the 1700 block of Sunset, Lee said.
A photo submitted by a reader later showed the suspect surrounded by several officers in front of Taix French restaurant at 1911 Sunset Blvd.
There were no reports of injuries, Lee said.