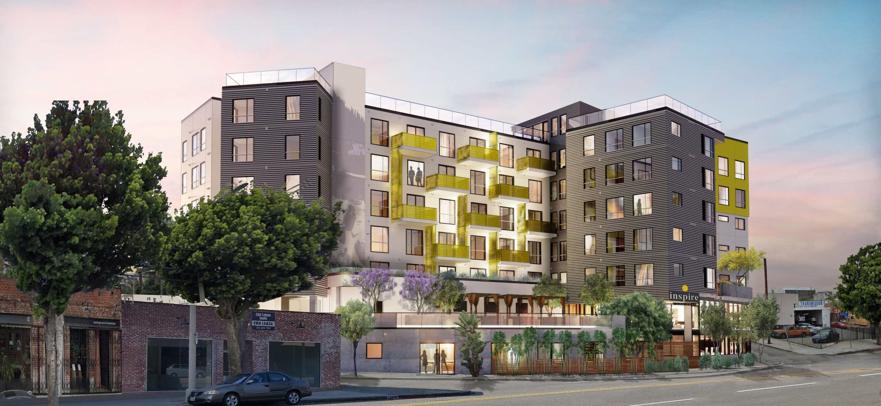 Echo Park - We can now see renderings of a seven-story apartment building planned for Pizarro Street near Glendale Boulevard. But it's not clear when construction might actually begin.
"Inspire Echo Park" - a seven-story, 90-unit residential building - is slated to rise at 1525 Pizarro St. and 355 Glendale Blvd., which have been cleared of all structures, including the old Pho Siam Thai Spa. Ten units are to be set aside for very low income households.
It's one of several large residential projects that are underway or have recently been built on the south end of the neighborhood.
The developer, Larry Bond, chairman of Bond Companies, said his team hopes to break ground for the project in the first quarter of next year. But the timing all depends on the city's planning department, Bond said.
This is not Bond Companies' first project in Echo Park. They're also the group behind Inspire Belmont - formerly known as 333B - at 333 Belmont Ave., by Temple Street and Union Avenue. A one-bedroom apartment in that complex is currently being offered at $2,445.
The architecture company for the Pizarro Street project is Hed Architects, which has an office downtown.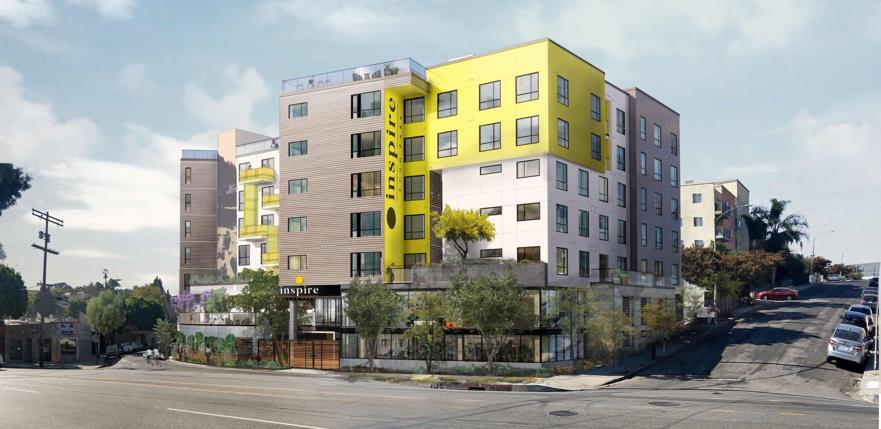 A Note From The Publisher
Community News Matters: Support The Eastsider Fall Fundraiser
Thank you to all the readers who helped us get through the past six months by donating and becoming Eastsider sponsors. Your generosity, along with a grant from Facebook, allowed us to continue bringing you breaking news, features and extensive coronavirus coverage.
But we still need your help. To continue producing this website, we will need to rely much more heavily than in the past on support from readers like you. For that reason, The Eastsider has launched a fall fundraiser.
Please consider giving so that we can keep the Eastsider appearing on your phone, laptop and desktop computer. We're determined to keep you informed and connected to your community.
Please make your contribution by filling out the form below or click or tap here.
Sincerely,
Jesús Sanchez, Publisher