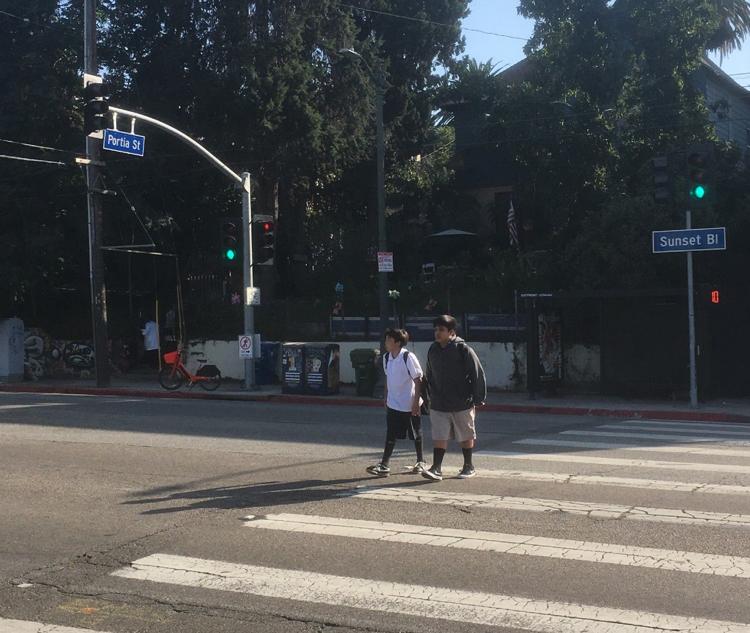 Echo Park -- Pedestrians are going to love it. Drivers, probably not so much. On Thursday afternoon, officials turned on the neighborhood's newest stop light at Sunset Boulevard and Portia Street.
There had already been a flashing yellow light at the T-intersection that would warn motorists that a pedestrian was trying to cross Sunset. But many residents said it fell way short of what was needed at the busy intersection that has grown more busy thanks to new restaurants and bars.
In fact, one frustrated resident even started a Go Fund Me fundraiser in an effort to get a signal installed in the intersection.
While the new light might slow down drivers on Sunset, it does make turning left from Portia much safer and easier.