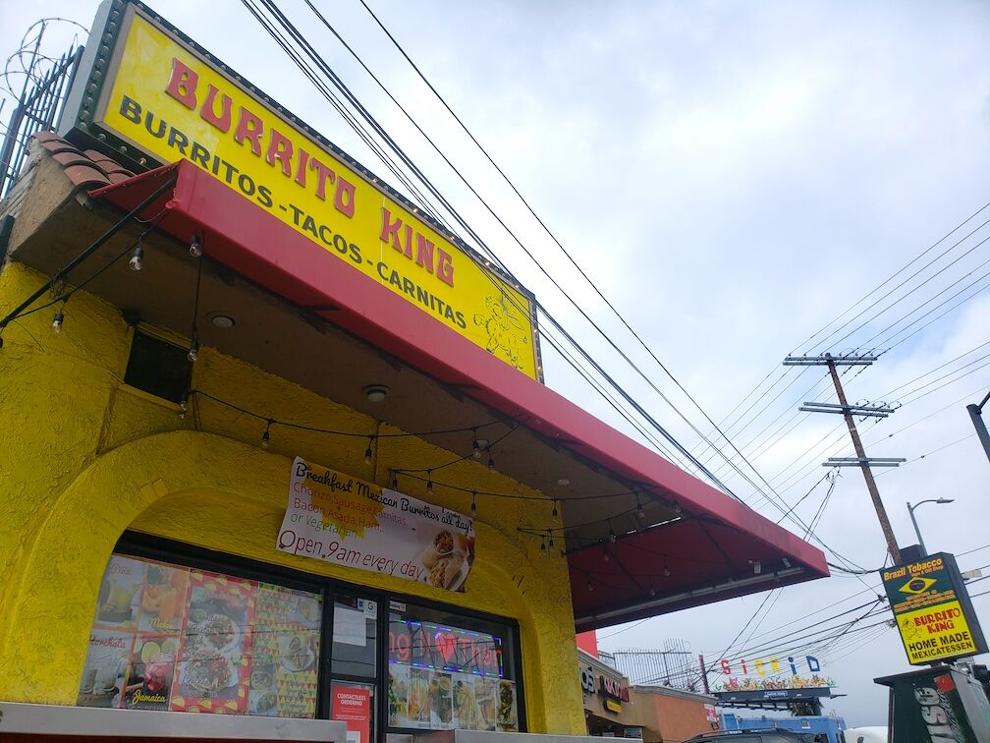 Echo Park - The Burrito King at Sunset and Alvarado may not stay the Burrito King forever.
The landmark burrito stand - famous for machaca burritos and late-night hours that line up nicely with closing time at the bars - has been listed for sale. Although it has operated as the Burrito King for well more than 50 years, there is no guarantee that it will keep the same name or the same product if new management comes in, according to Julie Chavez of Urbanlime Real Estate, which is handling the listing.
Chavez said the current owner has been managing it for awhile, and is still operating it every day, but is ready to move on.
"He has kids. Looking to try something else. Maybe a sit-down restaurant," Chavez said.
There are two more years left on the lease, Chavez said. It is being offered up for $120,000 in key money. Rent is $6,000 a month plus expenses. The asset has been listed on the market for about a month.
Burrito King dates back to the 1960s, and claims to be the first burrito stand in all of Los Angeles. At its peak, it was part of a chain of Burrito Kings that stretched as Far East as Houston and as far south as Bogotá, according to The New York Times. It showed up in pictures and videos with rockers Warren Zevon and Gram Parsons.
But the times chipped away at the Burrito King chain - often through competition from some of the King's former employees, who opened burrito stands of their own.
The stand at 2109 W. Sunset Blvd. is now the business's only listed location.
This is the third lease offering in the heart of Echo Park that has come to light recently. Baby Blues Barbecue and the Brite Spot diner - not far from Burrito King along Sunset Boulevard - are also having their listings handled by Urbanlime.
The owners of the Brite Spot's building have resolved to keep the business as the Brite Spot. But no such stipulation has been made for the Burrito King, Chavez said.