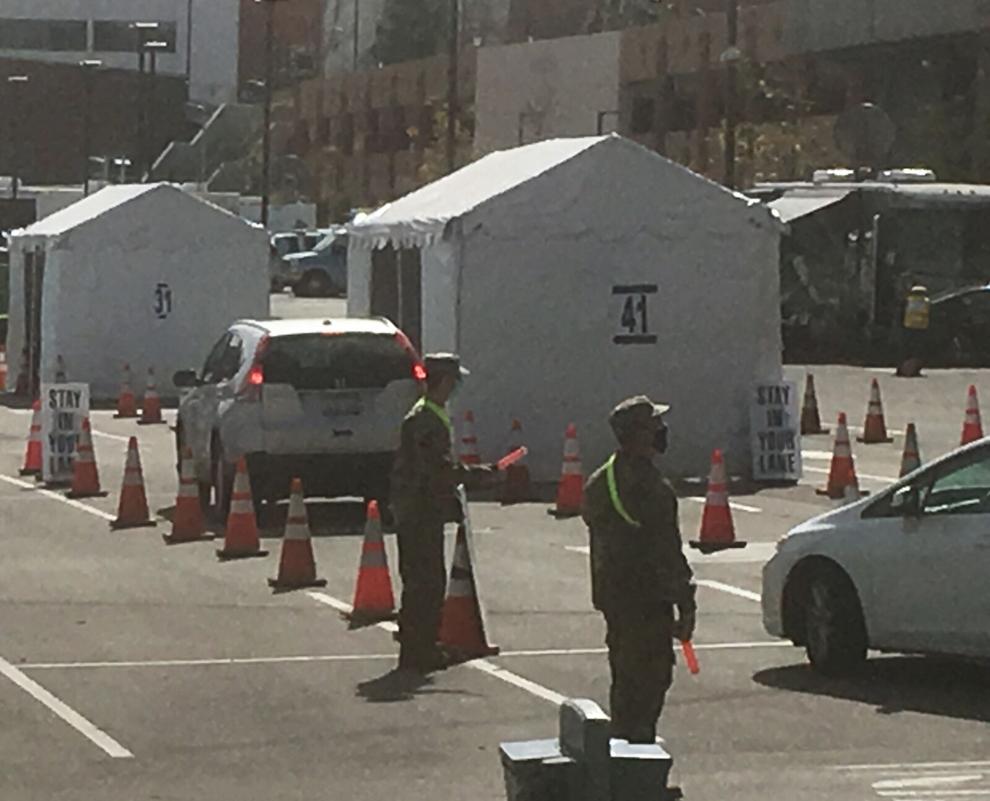 Update @ 11:09 am: It appears the walk-ups without appointments are no longer being accepted today after a spike in demand, say ABC7.  LA Times reports that no-appointment, walk-ups may be available later in the week.
El Sereno - Hundreds of people lined up early at Cal State Los Angeles' mass vaccination site today after word spread that COVID-19 shots were available without an appointment.
But by mid-morning site managers were turning people away, citing a surge that gobbled up available doses. 
Traffic was backed up on Eastern Avenue leading to the campus while the CHP blocked an exit off the westbound 10 Freeway.
The governor's Office of Emergency Services said Wednesday that many appointments for the one-shot Johnson & Johnson vaccine were going unfilled at the site -- creating a surplus of vaccines, according to the L.A. Times and other reports.
As a result, anyone 18 or older can to line up without an appointment between Thursday and Sunday at the federally run Cal State LA site for a shot if vaccine supplies are available.
However, persons who made appointments will still be given priority over walk-ups, said the L.A. Times. 
"To the extent to which appointments go unfilled, there may be a limited number of appointments available as walk ups for individuals 18+ between tomorrow (Thursday) and continuing through Sunday when management of the site transfers to the city," Brian Ferguson, a spokesman with the Office of Emergency Services, told CBS Los Angeles.
In response to that invitation, people began lining up at the site hours before it opened at 9 a.m. Things appeared to be going smoothly initially, but by 10 a.m., people were being turned away.
The announcement comes a few days before the City of LA takes over the campus vaccination center, which was opened as a pilot-project by the federal and state government, on Monday.