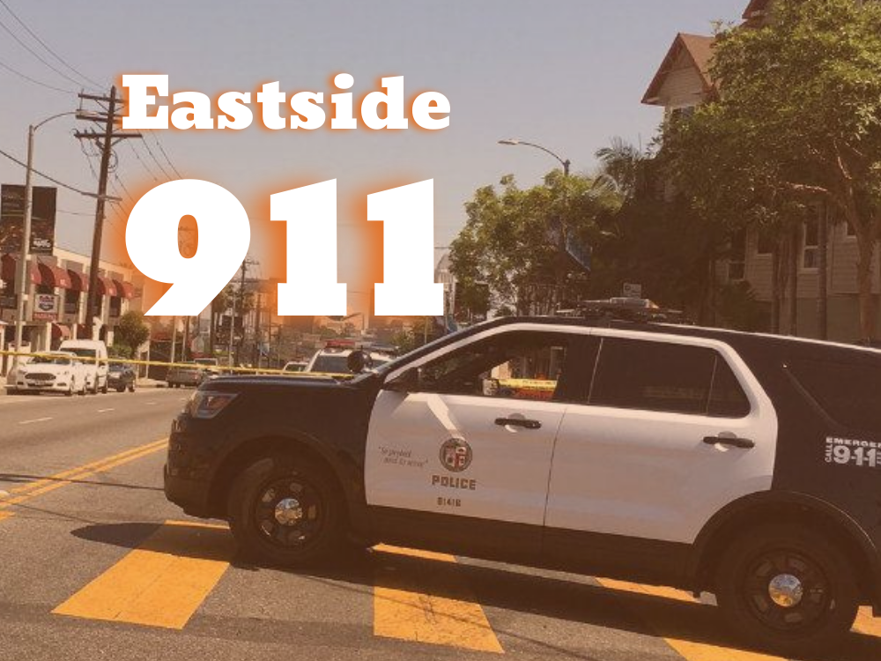 El Sereno - Los Angeles police were searching today for a hit-and-run driver who struck and seriously hurt a 75-year-old pedestrian.
The man was struck about 6:50 p.m. Thursday as he was crossing Bullard Avenue near Alhambra Avenue, according to Officer William Cooper of the Los Angeles Police Department.
The driver got out of his vehicle but then got back in and fled the scene, the LAPD reported. The suspect then headed westbound on Alhambra Avenue from Bullard Avenue.
The driver is described as a Latino man between the ages of 30 and 40 who was wearing a gray shirt and blue jeans. His vehicle was described as a 2000-2010 white Toyota Tacoma pickup truck with power washing equipment in the back, Cooper said.
The Los Angeles Fire Department took the victim, identified as El Sereno resident Guillermo Antonio Cartagena, to a hospital, according to Cooper. He was reported in critical condition but stable, police said.
Anyone with information about the crash is asked to contact LAPD Central Traffic Division Detective Juan Campos at (213) 833-3713 or 31480@lapd.online. The public can also call the Central Traffic Division Watch Commander at (213) 833-3746.
Update: Oscar Garifas Suarez turned himself in Saturday morning to officers at the LAPD Hollenbeck Division Station, said Detective Campos. Suarez was booked for 20001(a) of the California Vehicle Code: Felony Hit and Run and he was also arrested for warrants, Campos said. He is currently be held at the Metropolitan Detention Center on bail of $28,340.
Family has giving us permission, Guillermo Antonio Cartagena 75yrs old of El Sereno, a dad, a husband, and a 49er Fan. @KCBSKCALDesk @NBCLA @KTLAnewsdesk @ABC7 @FOXLA @TELEMUNDO52 @Univision34LA @Noticias62TV @KNX1070 @latimes @LaOpinionLA @TheEastsiderLA @bikinginla pic.twitter.com/l5v8j2EjoC

— LAPDCTD (@LAPDCTD24) October 23, 2020
---
A Note From The Publisher
Community News Matters: Support The Eastsider Fall Fundraiser
Thank you to all the readers who helped us get through the past six months by donating and becoming Eastsider sponsors. Your generosity, along with a grant from Facebook, allowed us to continue bringing you breaking news, features and extensive coronavirus coverage.
But we still need your help. To continue producing this website, we will need to rely much more heavily than in the past on support from readers like you. For that reason, The Eastsider has launched a fall fundraiser.
Please consider giving so that we can keep the Eastsider appearing on your phone, laptop and desktop computer. We're determined to keep you informed and connected to your community.
Please make your contribution by filling out the form below or click or tap here.
Sincerely,
Jesús Sanchez, Publisher