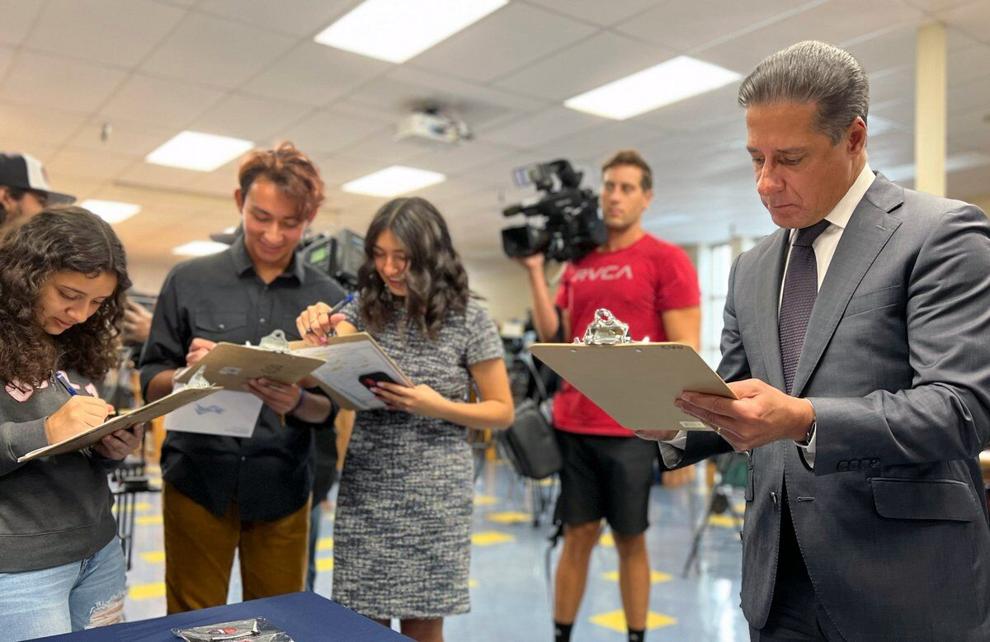 El Sereno -- LAUSD Supt. Alberto M. Carvalho registered to vote this morning with eligible students at Wilson High.
Carvalho needed to register because he is a new L.A. resident, having moved from Miami earlier this year.
Los Angeles residents who are U.S. citizens and at least 18 years old on election day must register to vote by Monday in order to receive a ballot in the mail for the June 7 primary election, according to the Los Angeles City Clerk
People who register by Monday will automatically receive a vote-by-mail ballot. To return the ballot, people can mail it by June 7, drop it off at a Los Angeles County vote center or in an official vote-by-mail drop box location.
People who miss the deadline to register to vote can still register at any L.A. County vote center during the 11-day voting period. Once registered, voters will be given a Conditional Voter Registration ballot to vote. The ballot will be counted once it is verified.