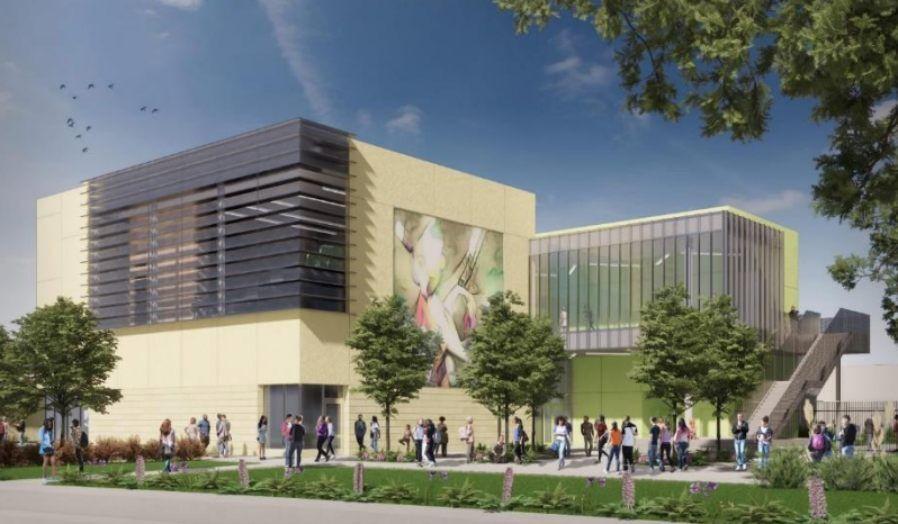 El Sereno - It looks like El Sereno's biggest center for arts and culture will end up at Woodrow Wilson Senior High.
School board member Mónica Garca says the L.A. school board approved spending $26 million on building a visual and performing arts center on the hilltop campus.  Completion is expected by 2025.
There will be large, flexible spaces that will double as classrooms and performance areas, a stage, dance and choral rooms, a large digital/graphic arts classroom and an atrium where students can display their work. Outside, an amphitheater with stage will be built near a garden. 
Wilson has active visual and performing arts programs, but facilities are cramped and "subpar," said Peter Cabrera, a board member with the Wilson Mules Alumni Association. "A new, modern facility, equipped with proper sound, lighting, and dressing room accommodations will surely enhance their confidence and performances."
Finishing the "W"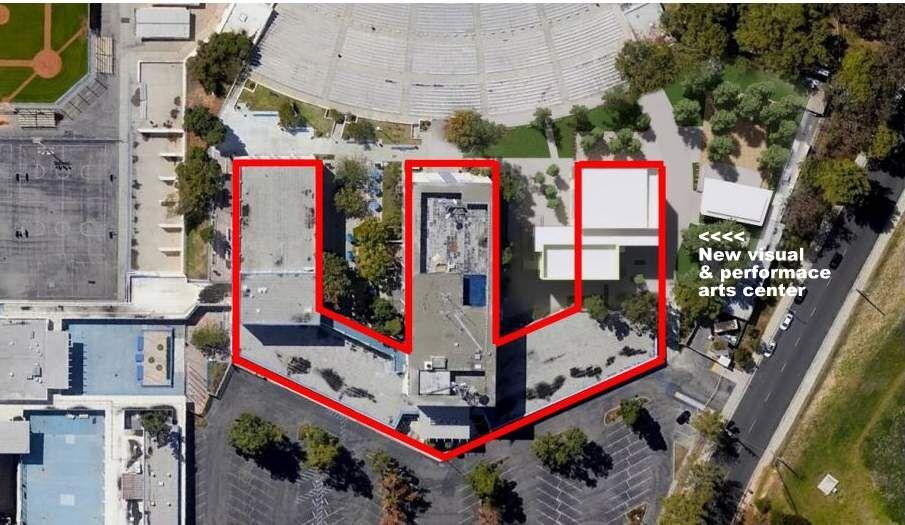 The performing arts center will complete the school's layout, which roughly resembles a "W," with smaller buildings that stretch out from both sides of a central tower.
Tomas Benitez, another Wilson alumnus, said the school, which moved onto the existing campus in 1970after being on Eastern Avenue, was designed by pioneering African-American architect Paul Williams.
Williams designed Wilson with a five-story central tower. It was called the first "high-rise" school in the county, and the first California public school with elevators, according to the Paul R. Williams Project. 
"Fifty-one years later, we are still waiting for the completed brilliant design by the late great architect, Paul Williams," Benitez said. "It is time to finish the 'W'."