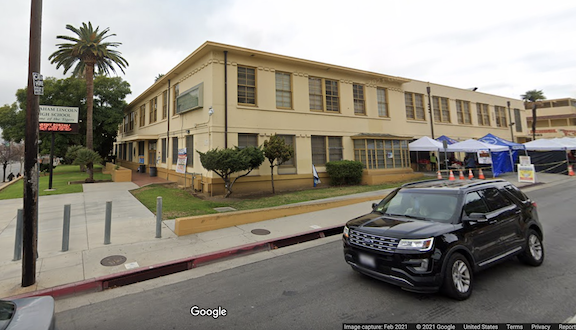 Lincoln Heights - A new athletic field for Lincoln High School will be one of the beneficiaries of money shifted away from the Los Angeles Police Department.
The City Council allocated $2 million for the project, out of funds that had been set aside from the LAPD for reinvestment with impacted communities.
This will replace the existing athletic field, which Councilmember Gil Cedillo called inadequate.
"Anyone that has ever been to or played on that field knows that some work needs to be done," said Cedillo, who had pushed for the new field.
"The Lincoln Heights Community has been advocating for a new field," Cedillo said. "LAUSD has a masterplan for Lincoln High School using bond funding but is unable to do any improvements to the athletic field to allow safe quality football games."
The athletic field is in addition to an extensive $218.3 million renovation already budgeted for a major overhaul of the school, which includes a new performing arts addition and upgrades to numerous buildings across the North Broadway campus.
Former LAPD funds are to reallocated to other projects in Council District 1 as well, including:
$500,000 apiece to the Coalition for Responsible Community Development-CD 1, the Los Angeles Conservation Corps-CD 1, and the Korean Youth Community Center, Inc.-CD 1, for job training, cleanliness and beautification of neighborhoods in the Council District. 
$500,000 apiece to Homeboy Industries-CD 1, and Victory Outreach LA-CD 1, for job training and gang intervention and prevention efforts.
$250,000 apiece to Breaking Through Barriers to Success -CD 1, Soledad Enrichment Action Inc.-CD 1, El Centro del Pueblo-CD 1, and Volunteers of America LA-CD 1, to provide at-risk young adults and school-aged youth with job skills training, education and work experience, with an emphasis on gang intervention and prevention.
$1,000,000 for the Pico Union Vest Park improvements. 
$1,000,000 for the Cesar Chavez Garden Park Improvement.
$2,496,157 for the Mayan Corridor Streetscape Improvement.