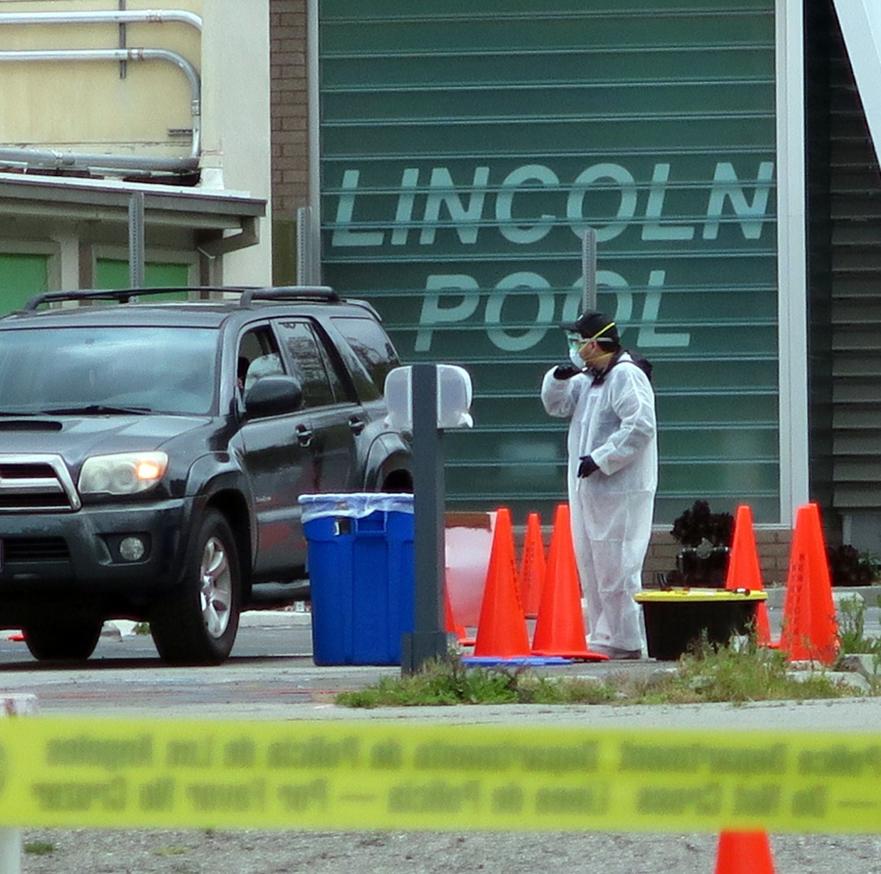 Lincoln Heights -- The list of city-operated coronavirus drive-up testing sites now includes a spot next to the Lincoln Park Recreation Center and Lincoln Pool.
There was hardly a line on Sunday afternoon at the site, located off of Valley Boulevard near Soto Street. The tests are free. But everyone still needs to register online to be issued a time to show up for a test.
The site and others operated by the City of Los Angeles, including the one near the Dodger Stadium, are open to all county residents.
More people are now eligible to be tested under revised guidelines. But the tests remain limited to those with coronavirus symptoms or who are prohibited from working because they have been exposed to someone with the virus.
Priority for same- or next-day testing is given to individuals who are over 65 or have chronic health conditions. First responders, health care workers and critical government employees are also given priority. 
There are also some walk-up locations, including the Carbon Health clinic in Echo Park. 
Members of Kaiser Permanente can get a online-screening to determine if they are eligible for a test. 
This story has been updated with the new eligibility requirements.