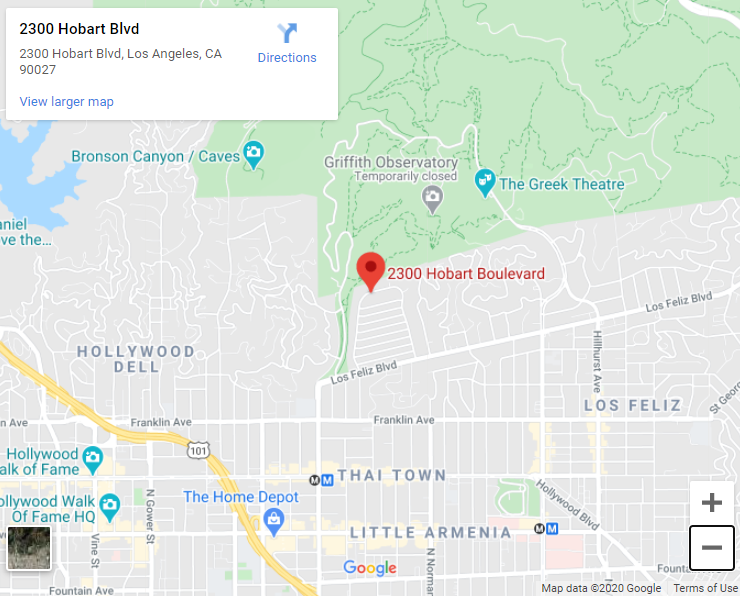 Los Feliz -- Firefighters watched for hot spots this morning from a brush fire that burned about an acre near Griffith Park last night before being extinguished in a little over an hour.
Crews responded to the 2300 block of Hobart Boulevard, north of Los Feliz Boulevard, about 10:40 p.m. Monday and encountered a fire burning slowly uphill with no wind and no structures threatened, according to Margaret Stewart of the Los Angeles Fire Department.
Department helicopters made water drops and firefighters established a line around the majority of the perimeter of the flames, which were extinguished in about 65 minutes and a knock down was called at 11:45 p.m., Stewart said.
No injuries were reported and the cause of the fire was under investigation.
UPDATE: Firefighters were able to quickly knock down a small brush fire which erupted in Los Feliz late Monday night, south of the Griffith Observatory. No structures were damaged and there were no injuries. https://t.co/5XnEh14Y4H pic.twitter.com/HC4WaDtVtt

— CBS Los Angeles (@CBSLA) October 13, 2020
---
A Note From The Publisher
Community News Matters: Support The Eastsider Fall Fundraiser
Thank you to all the readers who helped us get through the past six months by donating and becoming Eastsider sponsors. Your generosity, along with a grant from Facebook, allowed us to continue bringing you breaking news, features and extensive coronavirus coverage.
But we still need your help. To continue producing this website, we will need to rely much more heavily than in the past on support from readers like you. For that reason, The Eastsider has launched a fall fundraiser.
Please consider giving so that we can keep the Eastsider appearing on your phone, laptop and desktop computer. We're determined to keep you informed and connected to your community.
Please make your contribution by filling out the form below or click or tap here.
Sincerely,
Jesús Sanchez, Publisher