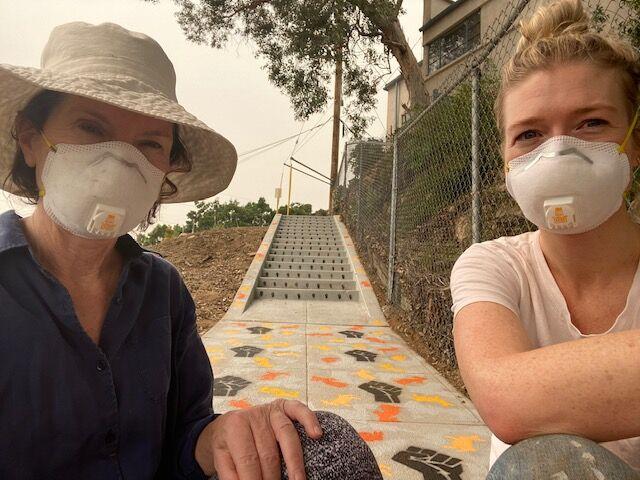 Silver Lake -- Notice the artwork along the stairs and sidewalk on the east end of Waverly Drive? Rebecca Tierney made it happen with friends, family and a volunteers.
Tierney works as an attorney but she is a ceramic artist who went to the School of Art Institute in Chicago before going to law school. This was her first street art project, which was inspired by the Black Lives Matter movement. 
She grew up in Los Feliz and recently moved to Silver Lake two years ago. Tierney saw how invested her neighbors were in beautifying the area and she wanted be a part of it too. Walking around the cul-de-sac that connects Waverly Drive to the intersection of Riverside and Fletcher drives below, Tierney noticed the stairs. 
"I don't know for sure who owns the land, but it's vast and neglected," Tierney said. "It's often strewn with trash ... It attracts a lot of tagging. All that said, we all use the stairs! It's a great place to walk a dog or a neighborhood destination for kids." 
Many people donated supplies and she had five volunteers help with the last part. Eric Junker, who does a lot of murals in her neighborhood encouraged her to paint.
The first round of prep work and painting took nearly 10 hours earlier this month. With the help of friend Amber Hawkes, they clean and painted the base coat on the steps on the far north edge of Silver Lake. Her mom, painter Anne Hopkins, came in the next day to draw the rabbits and the fists. 
Why rabbits?
"Rabbits have been used in street art to represent the proletariat, banding together to make change against a far more powerful system," Tierney explained. "I wanted the design to be positive and beautiful, while maintaining the appropriate level of gravity."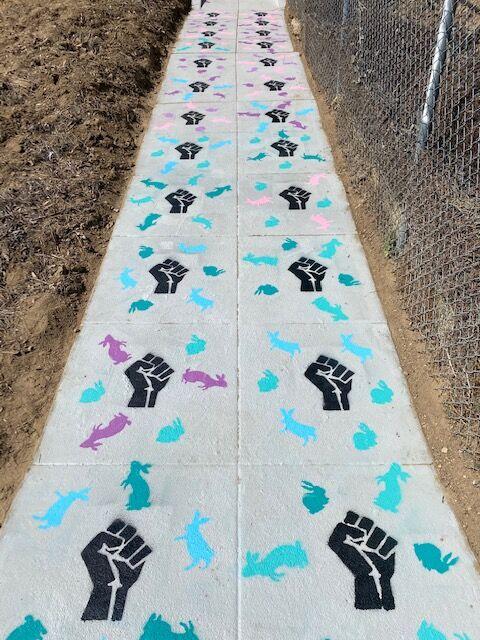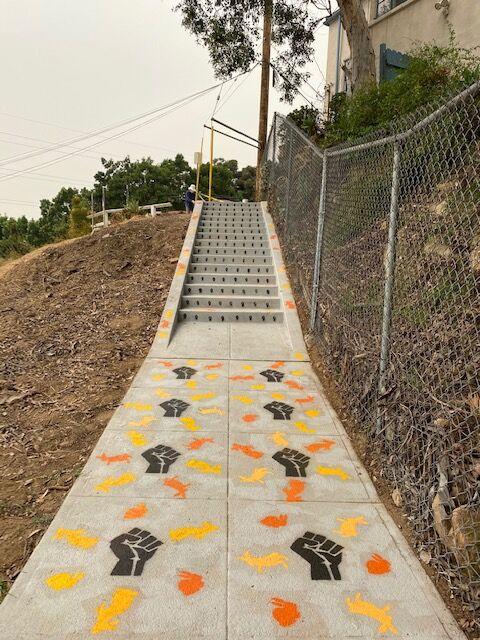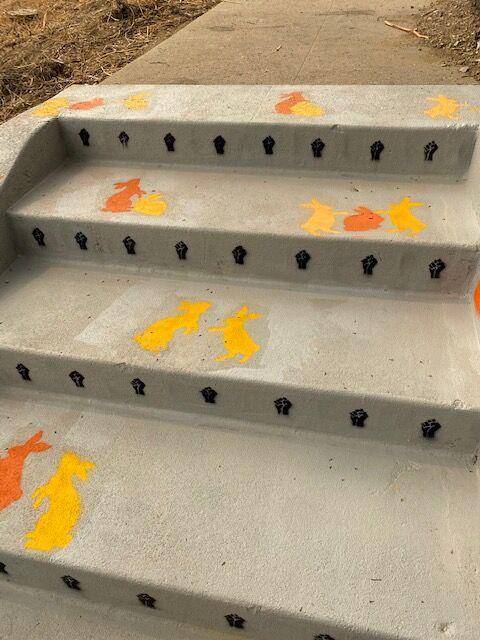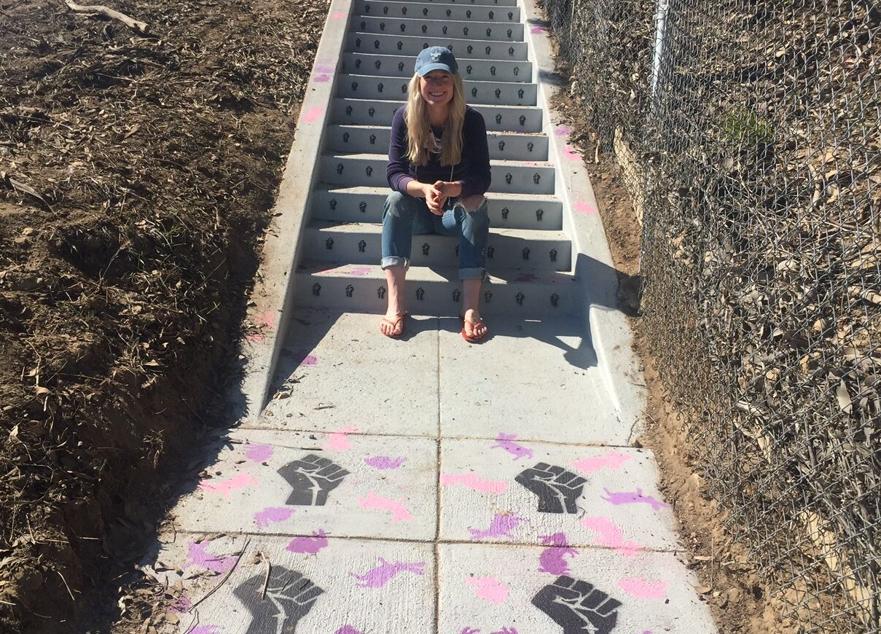 A Note From The Publisher
Community News Matters: Support The Eastsider Fall Fundraiser
Thank you to all the readers who helped us get through the past six months by donating and becoming Eastsider sponsors. Your generosity, along with a grant from Facebook, allowed us to continue bringing you breaking news, features and extensive coronavirus coverage.
But we still need your help. To continue producing this website, we will need to rely much more heavily than in the past on support from readers like you. For that reason, The Eastsider has launched a fall fundraiser.
Please consider giving so that we can keep the Eastsider appearing on your phone, laptop and desktop computer. We're determined to keep you informed and connected to your community.
Please make your contribution by filling out the form below or click or tap here.
Sincerely,
Jesús Sanchez, Publisher