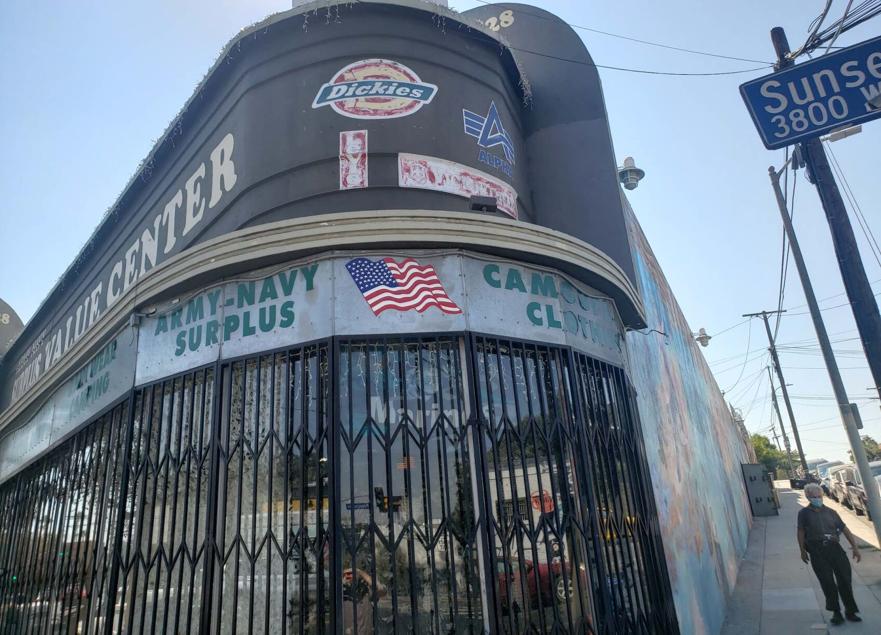 Silver Lake - Surplus Value Center, the military surplus store that has been anchoring the corner of Sunset Boulevard and Hyperion Avenue since the 1950s, has closed for good, according to a man identifying himself as the owner.
The store is currently being cleared out, a sign has appeared on the store offering the space for lease, and a listing on Loopnet describes it as a "prominent retail project at the epicenter of Silverlake at Sunset Junction; adjacent to other best-in-class retailers and large-scale projects coming on line within the coming year…."
Records indicate the property at 3828 Sunset was sold on Dec. 5 of last year, the same day as the adjacent properties from 3818 to 3824 1/2 Sunset and 3814 - 3816 1/2 Sunset  that have been boarded up since December.
In fact, the same leasing material for the surplus store building also includes leasing information for the empty storefronts.
News advertising for a Surplus Value Center at that location appear as far back as the 1950s, and the man who identified himself as the owner said it has been a military surplus store for 68 years.
The store also served as one of locations in the 1993 film "Falling Down" with Michael Douglas.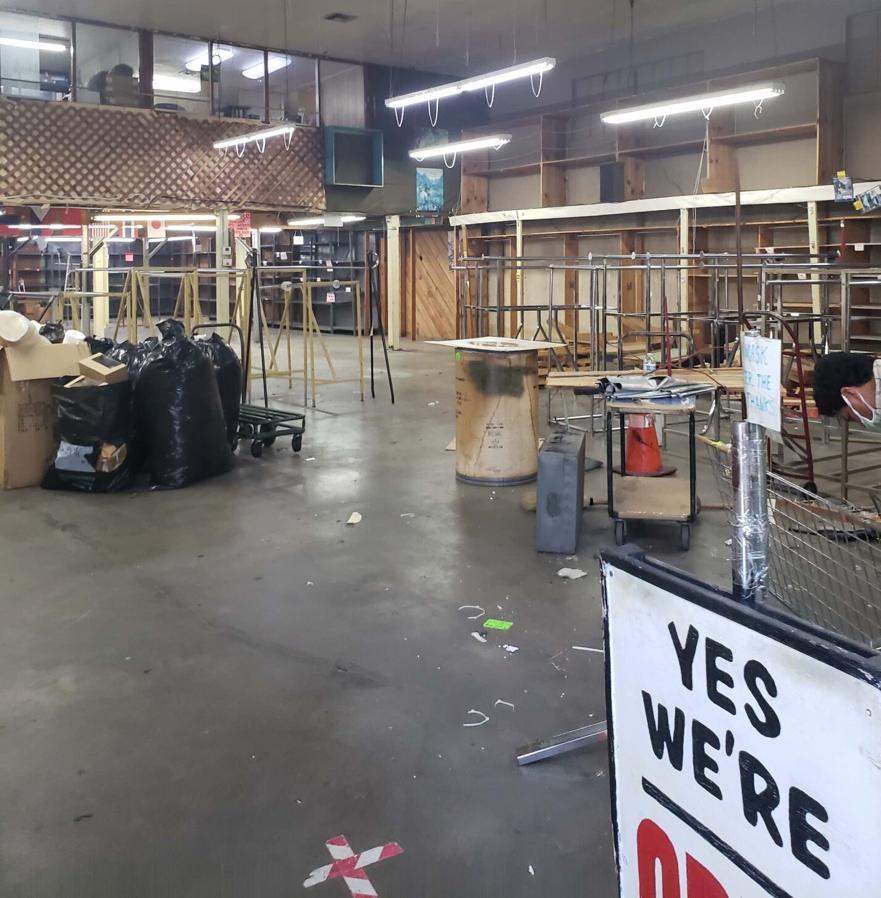 ---
A Note From The Publisher
Community News Matters: Support The Eastsider Fall Fundraiser
Thank you to all the readers who helped us get through the past six months by donating and becoming Eastsider sponsors. Your generosity, along with a grant from Facebook, allowed us to continue bringing you breaking news, features and extensive coronavirus coverage.
But we still need your help. To continue producing this website, we will need to rely much more heavily than in the past on support from readers like you. For that reason, The Eastsider has launched a fall fundraiser.
Please consider giving so that we can keep the Eastsider appearing on your phone, laptop and desktop computer. We're determined to keep you informed and connected to your community.
Please make your contribution by filling out the form below or click or tap here.
Sincerely,
Jesús Sanchez, Publisher