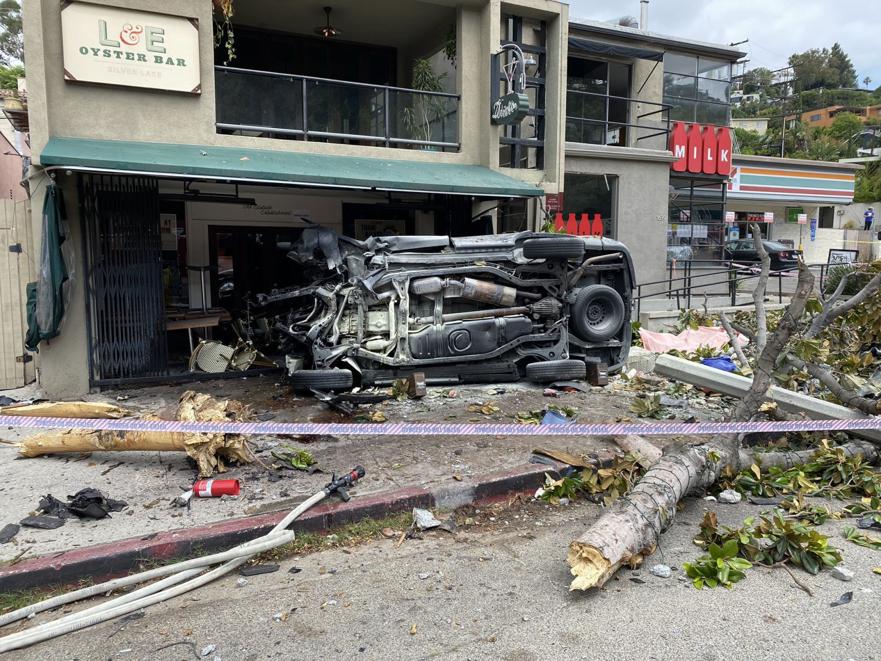 Silver Lake -- A man riding a Vespa-type scooter was killed this morning and two other people were seriously injured when an SUV hit the scooter and then crashed into a restaurant.
The crash was reported about 10:35 a.m. in the 1600 block of Silver Lake Boulevard, according to the Los Angeles Fire Department. The SUV apparently also hit a tree before crashing into the front of the L&E Oyster Bar.
The scooter rider, who was in his 50s but was not immediately identified, died at the scene. Two others -- a 72-year-old woman and a 52-year- old man -- sustained minor injuries and were cooperating with the investigation, said an LAPD officer.
The driver said her vehicle had a mechanical failure, according to police.
Witnesses told the L.A. Times that the SUV was on the wrong side of the street when it changed direction to miss an oncoming car. The vehicle also reportedly struck a rider on a moped before hitting a tree and then smashing into the front of the restaurant, which apparently was closed at the time.
Update on June 18, 2020: The victim was identified as Timothy Stirton, 68, of Los Angeles. The Eastsider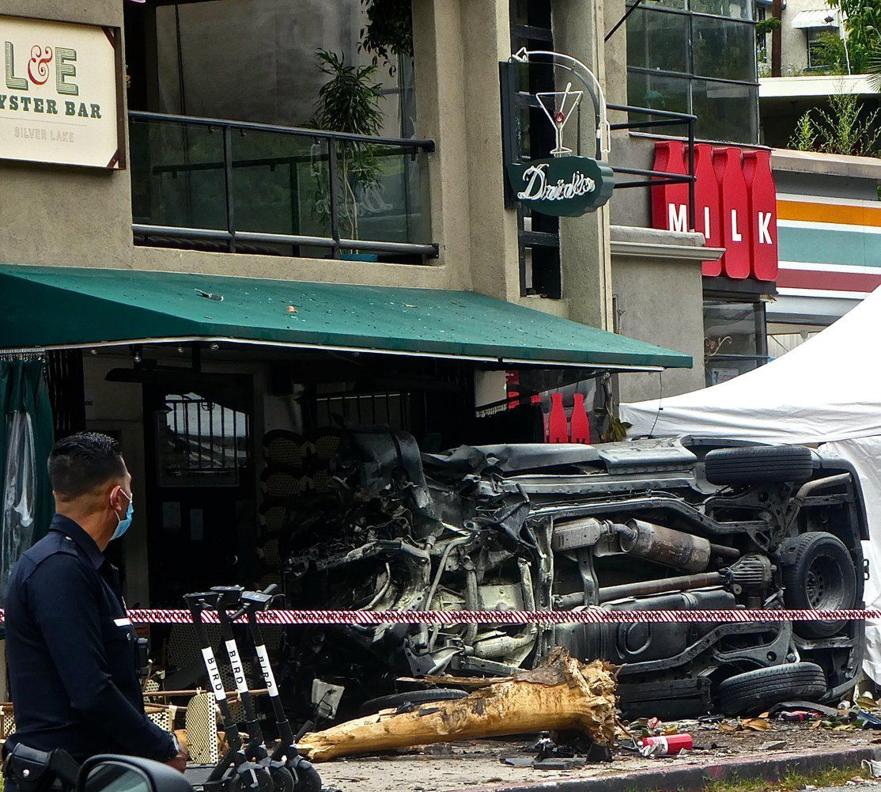 Scary crash in Silver Lake. Hearing someone died. Sad sad 😢 pic.twitter.com/dqc4DFgxt2

— AuzSantiago (@AuzSantiago) June 17, 2020
---
Sadly, one person died onscene of this overturned vehicle in the 1600 block of N Silverlake. Please avoid area, will be an extended duration incident as @LAPDHQ investigates 📷 Eric French #lafd pic.twitter.com/9uJ0b5SXPj

— LAFD Talk (@LAFDtalk) June 17, 2020
---
---