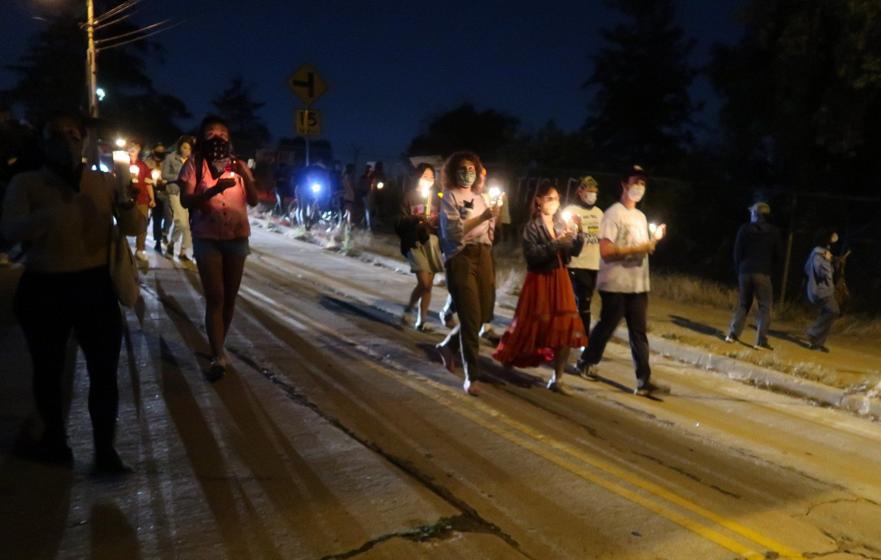 Silver Lake --  A candlelight vigil and march was held Sunday night at the Silver Lake Reservoir to honor those who have been killed by police and to support the Black Lives Matter movement.
Marchers, estimated to be in the hundreds, holding candles and chanting walked down West Silver Lake Drive. 
The chain link fence that circles the Silver Lake and adjoining Ivanhoe reservoir has been decorated with the names of those who have died in confrontations with police or in police custody. 
"It was really emotional and powerful to chant the names as we walked by the fence where many victims are memorialized," said D. Spinelli, who shared photos of the event.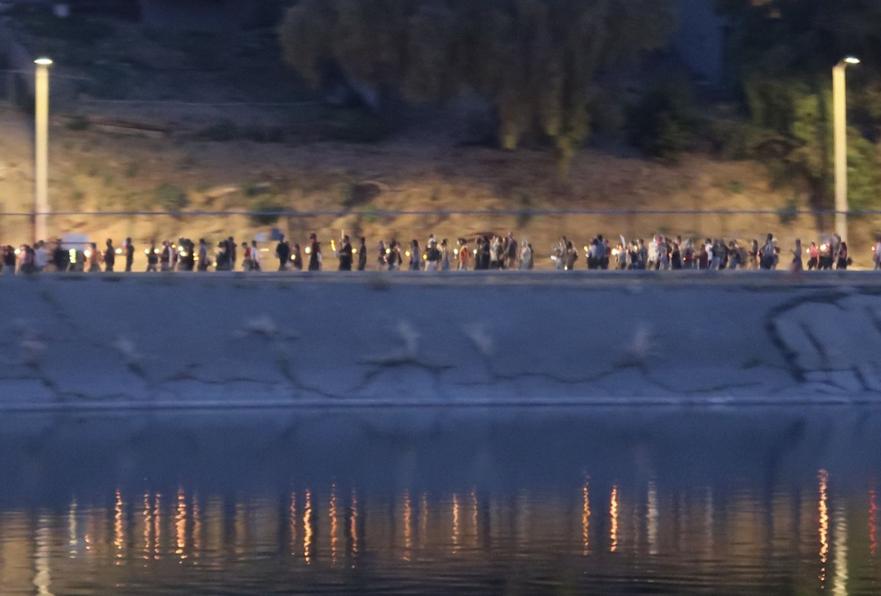 Here are more images that were posted on Twitter:
Very moving candlelight vigil and protest walk around Silverlake reservoir last night pic.twitter.com/74eUZyaKW3

— Michael I Goran, PhD (@michaelgoran) June 15, 2020
Several hundred protesters turning out in #SilverLake for a candlelight vigil in honor of those killed by police. #BLM #protests pic.twitter.com/hWFf1mFuCN

— Leanne Suter (@abc7leanne) June 15, 2020
Candlelight Vigil and March in Silver Lake tonight pic.twitter.com/EQrN6JX4K9

— Darryl Jones (@TheDarrylJones) June 15, 2020
Days of Unrest and Protest
A photo gallery of the civil unrest triggered in Los Angeles by the death of a Minneapolis black man who died when he was pinned down by a white police officer.