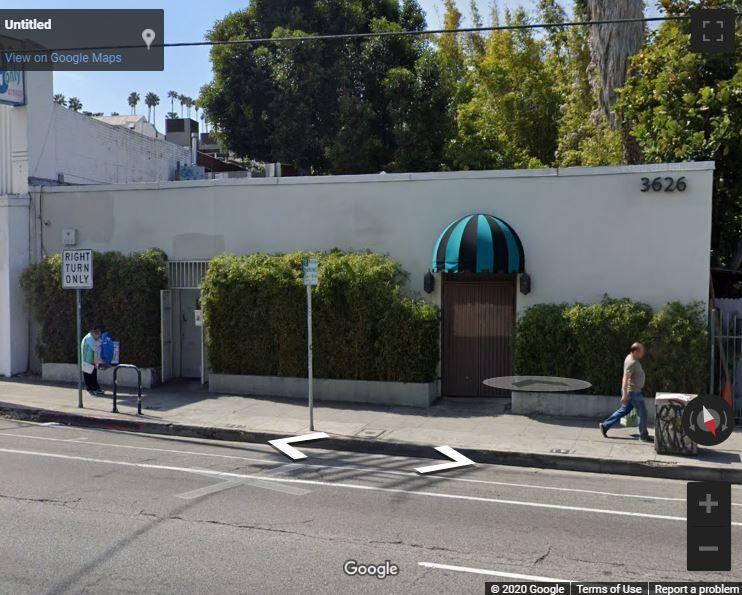 Silver Lake -- Cliff's Edge -- the high-end restaurant that attracted celebrities like Jennifer Aniston to its tree-shaded patio -- has closed for good, the restaurant announced this week.
The restaurant founded by Silver Lake business woman Dana Hollister has been closed since March when the coronavirus struck. 
"It is with a heavy heart that we have to inform you that Cliff's Edge is closed for good," said a message posted on the restaurant's Instagram. "We wanted to take this opportunity to thank all our guests that have been a part of this magical restaurant for the last 16(!) years. We are truly grateful."
The message did not explain what exactly prompted the permanent closure of the restaurant at the corner of Sunset Boulevard and Edgecliff Drive.
The shut down comes after Hollister has sold off other restaurants and other assets after losing a costly legal battle with pop star Katy Perry over a former Los Feliz convent. She opened the restaurant with Dana Hollister and Pierre Casanova and employed numerous chefs over the years.
The Cliff's Edge property sold for $2.275 million in July, according to property records.
---
A Note From The Publisher
Community News Matters: Support The Eastsider Fall Fundraiser
Thank you to all the readers who helped us get through the past six months by donating and becoming Eastsider sponsors. Your generosity, along with a grant from Facebook, allowed us to continue bringing you breaking news, features and extensive coronavirus coverage.
But we still need your help. To continue producing this website, we will need to rely much more heavily than in the past on support from readers like you. For that reason, The Eastsider has launched a fall fundraiser.
Please consider giving so that we can keep the Eastsider appearing on your phone, laptop and desktop computer. We're determined to keep you informed and connected to your community.
Please make your contribution by filling out the form below or click or tap here.
Sincerely,
Jesús Sanchez, Publisher